Technical Support Scientist / Manager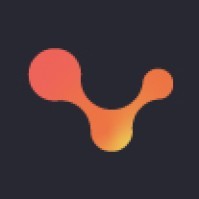 Volta Labs
IT, Customer Service
Boston, MA, USA
Posted on Wednesday, October 11, 2023
Volta Labs is an MIT spin-off that has unlocked powerful new DNA sequencing capabilities by developing novel fluidic technology. Building off of this core technology, Volta has created a product that streamlines DNA sequencing sample prep. Volta is at the forefront of a sequencing revolution, driving sequencing towards seamless ease of use and complete automation.
We are a product and data-driven company where employees are empowered to learn and thrive in a fast-paced, open, and collaborative environment. This is an exciting phase to join Volta; with commercialization imminent, our product has the potential to change the future of sequencing.
THE TEAM:
You'll join a team of innovative thinkers who aren't afraid to venture into new territories to build advanced automation systems. We are an incredibly supportive group that enjoys collaborating to overcome challenges and provide constructive feedback to help each other grow. We are passionate about pushing the boundaries of automation, biology, computing, robotics, design, and user experience to benefit our customers. As a core member of our team, you'll instill these values across the organization and play an integral role in helping grow the team. Join us if you want to make a meaningful impact on the future of technology while being part of a thoughtful, driven team.
THE OPPORTUNITY:
Reporting to the Head of Commercial Strategy, and working closely with Product Management, Engineering & Applications Development and Marketing, the Technical Support Scientist/Manager will provide technical training and support for early adopters of Volta's platform and participate in the development of technical documentation and marketing materials and support infrastructure. Volta is building a suite of genomics applications for its disruptive digital fluidics sample prep automation platform. We are seeking an energetic and self-motivated individual with a comprehensive knowledge of genomics sample prep applications and sequencing technologies and a proven track record of providing desk and/or field-based technical support for a relevant product portfolio.
RESPONSIBILITIES:
- Provide desk- and field-based pre- and post-sales support for Volta customers, including phone and email support, customer discussions and visits, seminars, and on-site training and support. - - Use expertise and past experience to educate customers on Volta products and protocols and respond to technical inquires.
- Apply systematic problem-solving approaches to troubleshoot and overcome technical issues.
- Manage early access program and customer collaborations, including demo lab and customer deployments. As such, responsible for collaborative planning and experimental design, instrument IQ/OQ/PQ, user training, monitoring and providing support during execution of experimental plan, collation of raw data and results, collaborative data analysis, organization and presentation of results.
- Participate in the development of IQ/OQ/PQ protocols and documentation, User Manuals for Volta instruments and Applications, and other of technical documentation.
- Develop technical training materials and tools (such as troubleshooting guides, calculators, FAQs) for new products (instrumentation and Applications) and present internal and customer training.
- Develop and manage Volta's technical support knowledge base.
- Participate in the development of Volta's technical support infrastructure, including systems for phone and email support, ticket management, and integration with CRM.
- Generate Application data (experimental design and execution and data analysis) in collaboration with Product Management, Marketing, and the Application Development teams.
- Work with customers, Product Management and Marketing to convert the outputs from customer collaborations and internal projects into manuscripts for submission to peer-reviewed journals, conference proceedings, Application Notes, technical website content, customer-facing presentations, and other collateral.
- Maintain a high level of scientific and technical expertise through familiarity with scientific literature, attending conferences, and keeping up to date with latest technology developments. - - - You will be a resource and technical expert for both customers and internal teams.
QUALIFICATIONS:
- PhD (preferred) or Master's degree in molecular biology, biochemistry, or a closely related discipline and co-authorship of peer-reviewed scientific publications.
- 3+ years' relevant industry experience in a customer-facing role (Technical or Field Applications Support).
- Proven track record of scientific collaborations with customers, including KOLs.
- Experience with automated liquid handlers used in genomics workflows is highly recommended.
- Very strong technical proficiency in NGS technologies, workflows and performance metrics, particularly sample preparation (biological sample to sequencing-ready library) protocols and chemistries.
- Very strong customer focus.
- Ability to build and maintain trust and relationships with customers at all levels (from senior leaders to laboratory technicians and students).
- Very efficient and creative at problem solving, troubleshooting and overcoming technical challenges.
- Excellent verbal and written communications skills. Ability to present technical material and data and report on progress and in succinct and relevant ways to different audiences/for different purposes.
- Examples of prior work will be requested during the interview process.
- Experienced at experimental design, as well as data analysis and interpretation. Good working knowledge of key pre-analytical and sequencing metrics for different workflows is a must. - Experience in bioinformatics and statistical analysis is highly recommended.
- Highly collaborative and able to work well within multidisciplinary teams.
- Self-motivated and highly organized, ability to multitask.
- Thrives in a fast-paced team environment, proactive team player who thinks ahead, plans, and focuses on solutions rather than problems.
- Continuous learner with a growth mindset.
- Embraces Volta's Operating Principles.
- Ability to travel up to 40% of time.
The level of this position (Scientist/Manager) will be determined by the skills and experience of the successful candidate. Please do not apply if you don't have a strong technical background in NGS and at least 3 year's experience in a technical/field support role in a genomics/sequencing company.
This is a full-time position that requires a significant amount of in-person work and collaboration. We ask that you can come onsite to our Seaport Office in Boston, MA 5 days a week.
Our Benefits and Perks:
Robust Equity Program, to build future wealth through stock options with high growth potential
Comprehensive Healthcare Coverage, including Medical, Dental, & Vision
HSA, FSA, and Sponsored Commuter Benefit Plans
Access to Our 401K Plan, to save for your future
12 Weeks of Paid Parental Leave, which can be taken over 12 months
Unlimited Paid Time Off, because we understand the importance of time off for rest and adventure
10 Paid Federal Holidays
Twice Weekly On-site Lunches, variety snacks, beverages, & treats
Weekly Paid Coffee Date with Colleague
Monthly Team Happy Hours
We are an equal opportunity employer and value diversity at our company. We do not discriminate on the basis of race, religion, color, national origin, gender, sexual orientation, age, marital status, veteran status, or disability status, and we actively seek out and value diverse perspectives. Women, people of color, people who are differently abled, and members of the LGBTQ+ community are encouraged to apply. Even if you don't check every box, but see yourself contributing, please apply. Help us build an inclusive community that will change the face of bio-automation!