Sr. Scientist I, Clinical Virology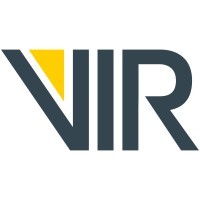 Vir Biotechnology
San Francisco, CA, USA
Posted on Tuesday, October 3, 2023
Vir Biotechnology, Inc. is an immunology company focused on combining cutting-edge technologies to treat and prevent infectious diseases and other serious conditions. Vir has assembled two technology platforms that are designed to stimulate and enhance the immune system by exploiting critical observations of natural immune processes. Its current clinical development pipeline consists of product candidates targeting hepatitis B and hepatitis delta viruses, influenza A and B, human immunodeficiency virus and COVID-19. Vir has several preclinical candidates in its pipeline, including RSV/MPV and HPV.
We believe the success of our colleagues drives the success of our mission. We are committed to creating a company passionate about equality, inclusion, and respect. When everyone feels supported and encouraged to give their best, we will collectively deliver outstanding results. We are proud to have been ranked the fastest-growing company in North America on the 2022 Deloitte Technology Fast 500™.
Vir Biotechnology is looking for an experienced and highly motivated Senior Scientist, reporting to the Director, Clinical Virology, to join our Clinical Virology team and contribute to pre-clinical research and clinical development of novel therapies for infectious diseases. You will manage clinical virology activities for non-clinical studies, support virology endpoints for clinical trials including characterization of viral resistance, and support pharmacology contributions for regulatory submissions. You will work cross-functionally across research and development groups within the company to advance programs through clinical development. You will be on-site at our San Francisco facility.
RESPONSIBILITIES AND LEARNING OPPORTUNITIES:
You will manage virology activities for non-clinical studies to support clinical virology deliverables and meet regulatory timelines.
Conduct important scientific research to develop novel infectious disease therapies and interpret experimental data to determine follow-up activities.
Oversee establishment of assays and experiments, and analysis of data to support clinical trials, including assay development in-house or outsourced, through implementation into clinical programs
Investigate the feasibility of applying several scientific principles and concepts and/or development strategies in research and development.
You will support clinical virology activities for clinical trials, from study start up through study report delivery, including representing virology in study management and clinical sub-teams
You will manage external contract research labs to support clinical virology deliverables, including working cross functionally to meet timelines and budgets for clinical virology assays.
Author clinical virology reports, pharmacology reports, and sections of clinical and regulatory documents.
QUALIFICATIONS AND EXPERIENCE:
PhD with 5+ years of relevant experience or equivalent degree/experience in virology, microbiology, or a related field.
Background in respiratory viruses and/or other chronic viral diseases required
Proficiency in cell-based virology and molecular biology techniques, including assay development. Experience in cell-based viral quantification, viral sequencing, and viral resistance is highly desirable.
Prior experience managing scientists or contract labs
Experience supporting clinical trials and/or working with clinical samples highly desirable
Ability to work in a high paced inter-disciplinary and cross functional team environment, meet deadlines and prioritize work from multiple projects.P
Strong communication, project management and organizational skills are essential.
#LI-Onsite
Vir's compensation and benefits are aligned with the current market and commensurate with the person's experience and qualifications. All full-time employees receive a package that includes: compensation, bonus and equity as well as many other Vir benefits and perks such as: health, dental, vision, life and disability insurance benefits, non-accrual paid time off, company shut down for holidays, commuter benefits, child care reimbursement, education reimbursement, 401K match and lunch for all onsite personnel!
Vir is an equal opportunity employer. We value diversity at our company. We do not discriminate on the basis of race, religion, color, national origin, sex, gender, gender expression, sexual orientation, age, marital status, veteran status, or disability status. We will ensure that individuals with disabilities are provided reasonable accommodation to participate in the job application or interview process, to perform critical job functions, and to receive other benefits and privileges of employment. Please contact Human Resources to request accommodation.
Vir Human Resources leads recruitment and employment for Vir. Unsolicited resumes sent to Vir from recruiters do not constitute any type of relationship between the recruiter and Vir and do not obligate Vir to pay fees should we hire from those resumes. We ask that external recruiters and/or agencies not contact or present candidates directly to our hiring manager or employees.