Chief Of Staff-Immune Targeting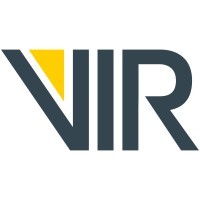 Vir Biotechnology
People & HR, Operations
San Francisco, CA, USA
Posted on Thursday, August 10, 2023
Vir Biotechnology is a commercial-stage immunology company focused on combining immunologic insights with cutting-edge technologies to treat and prevent serious infectious diseases. Vir has assembled four technology platforms that are designed to stimulate and enhance the immune system by exploiting critical observations of natural immune processes. Its current development pipeline consists of product candidates targeting COVID-19, hepatitis B and hepatitis D viruses, influenza A and human immunodeficiency virus.
We believe the success of our colleagues drives the success of our mission. We are committed to creating a company passionate about equality, inclusion, and respect. When everyone feels supported and encouraged to give their best, we will collectively deliver outstanding results. We are proud to have been ranked the fastest-growing company in North America on the 2022 Deloitte Technology Fast 500™.
The Vir Biotechnology Immune Targeting group is looking for a Chief of Staff who will support and report to the Head of the department. This important leadership role will be the right-hand person to this leader and will drive strategic business planning, support and direct change management throughout the team and organization. You will lead strategic initiatives and have responsibility to ensure complex scientific and business efforts are coordinated.
One of the most important aspects of this role will be the ability to handle a fast, dynamic environment; judge the criticality of strategic topics; work highly independently, while driving effectiveness across the company. This role will be based in our San Francisco Office.
RESPONSIBILITIES AND LEARNING OPPORTUNITIES:
You will partner with the Head of Immune Targeting to manage priorities, ensuring thoughtful and efficient execution of all strategic and business projects.
You will serve as a day-to-day lead managing short and long-term plans and connect science-related work streams to both internal science and business teams as well as partners outside the organization.
You will organize and prioritize issues and information to facilitate efficient execution and decision making
Provide analytical and specialized support to address operational gaps, develop workflows and improve communication while developing frameworks by which strategic proposals are evaluated
Provide nimbleness to address pressing business issues and identify issues that could impact the successful execution of business objectives
Equally willing and capable to discuss strategy with the C-suite or provide project management support to project teams
Act as a trusted advisor and brainstorming partner
QUALIFICATIONS AND EXPERIENCE:
BA/BS with 18+ years of relevant experience or equivalent degree/experience
Experience in a leadership role within a fast-moving, high-stakes environment
Expertise in biotech/pharma industry with an understanding of Research and Development
Experience strategizing and implementing initiatives and nurture project success from creation to completion.
Proven experience helping internal partners address strategic opportunities through effective problem solving and facilitation skills
Strong experience in project management, autonomously identifying issues and opportunities for process improvements, project scoping, identifying partner roles and responsibilities and driving the implementation of a project to achieve determined outcomes
Proven ability to work and productive relationships across a variety of audiences and perspectives
#LI-225024411_AA1
Vir's compensation and benefits are aligned with the current market and commensurate with the person's experience and qualifications. All full-time employees receive a package that includes: compensation, bonus and equity as well as many other Vir benefits and perks such as: health, dental, vision, life and disability insurance benefits, non-accrual paid time off, company shut down for holidays, commuter benefits, child care reimbursement, education reimbursement, 401K match and lunch for all lab essential personnel!
Vir is an equal opportunity employer. We value diversity at our company. We do not discriminate on the basis of race, religion, color, national origin, sex, gender, gender expression, sexual orientation, age, marital status, veteran status, or disability status. We will ensure that individuals with disabilities are provided reasonable accommodation to participate in the job application or interview process, to perform critical job functions, and to receive other benefits and privileges of employment. Please contact Human Resources to request accommodation.
Vir Human Resources leads recruitment and employment for Vir. Unsolicited resumes sent to Vir from recruiters do not constitute any type of relationship between the recruiter and Vir and do not obligate Vir to pay fees should we hire from those resumes. We ask that external recruiters and/or agencies not contact or present candidates directly to our hiring manager or employees.