Senior Research Associate, Clinical Immunology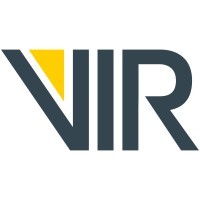 Vir Biotechnology
San Francisco, CA, USA
Posted on Saturday, July 29, 2023
Vir Biotechnology, Inc. is an immunology company focused on combining cutting-edge technologies to treat and prevent infectious diseases and other serious conditions. Vir has assembled two technology platforms that are designed to stimulate and enhance the immune system by exploiting critical observations of natural immune processes. Its current clinical development pipeline consists of product candidates targeting hepatitis B and hepatitis delta viruses and human immunodeficiency virus. Vir has several preclinical candidates in its pipeline, including those targeting influenza A and B, COVID-19, RSV/MPV and HPV.
We believe the success of our colleagues drives the success of our mission. We are committed to creating a company passionate about equality, inclusion, and respect. When everyone feels supported and encouraged to give their best, we will collectively deliver outstanding results. We are proud to have been ranked the fastest-growing company in North America on the 2022 Deloitte Technology Fast 500™.
Vir Bio is looking for a highly motivated and collaborative Senior Research Associate, reporting to a Scientist II, to help support the development and characterization of novel therapies for the treatment of infectious disease. You will work within a collaborative and cross-functional group environment with other passionate scientists. You will participate in translational and clinical immunology research efforts aimed at identifying and characterizing novel therapeutic targets and investigating mechanism of action of therapeutics. This role is based in our San Francisco lab facility.
RESPONSIBILITIES AND LEARNING OPPORTUNITIES:
You will work under the supervision of scientists to conduct cross-functional scientific research that furthers our understanding of the human immune response to infectious diseases and therapeutic interventions.
Responsible for the optimization, execution, and analysis of complex immunologic assays for measuring human immune responses, including testing clinical trial samples for exploratory endpoints with GxP level documentation
You will be expected to assist with PMBC and/or Flow Cytometry Core related activities.
Document accurate records of experimental details and results related to assigned projects.
Maintain project timelines and participate in team meetings.
You will help order supplies, making reagents, and maintaining the laboratory to conduct necessary activities.
Seeks opportunities to improve and learn.
QUALIFICATIONS AND EXPERIENCE:
BS in biological sciences or related field with 4+ years of immunology lab experience or equivalent
Demonstrated track record of productivity with running and analyzing multi-color (8+ colors) flow cytometry, immune cell phenotyping, T cell and B cell stimulation assays, ELISA, and cell culture aseptic technique.
Experience working with human samples,developing, and optimizing cell-based immunological assay.
Ability to work in a high paced team environment, meet deadlines, and prioritize work from multiple projects.
Proficiency in Flowjo, Graphpad Prism
Be highly detailed oriented with experience working with GxP assays and clinical flow cytometry for exploratory endpoints a plus.
Experience with multi-parameter data analysis software/programs (Spotfire, R, etc) a plus
#LI-225024411_AA1
#LI-Onsite
The expected salary range for this position is $93,500.00 to $122,500.00. Actual pay will be determined based on experience, qualifications, geographic location, and other job-related factors.
Vir's compensation and benefits are aligned with the current market and commensurate with the person's experience and qualifications. All full-time employees receive a package that includes: compensation, bonus and equity as well as many other Vir benefits and perks such as: health, dental, vision, life and disability insurance benefits, non-accrual paid time off, company shut down for holidays, commuter benefits, child care reimbursement, education reimbursement, 401K match and lunch for all onsite personnel!
Vir Biotechnology ("Vir") is an equal opportunity employer. All employment decisions at Vir are based on legitimate, non-discriminatory business requirements, job duties and individual qualifications. Employment decisions are made without regard to race, color, religion, sex (including pregnancy), gender, gender identity, gender expression, sexual orientation, age, parental status, marital status, national origin, ancestry, disability, medical condition, genetic information (including family medical history), political affiliation, military service or any other legally protected characteristic.
This commitment extends to all management practices and decisions, including recruitment and hiring, compensation, appraisal systems, promotions, training and career development programs. Vir also strongly commits to providing employees with a work environment free of unlawful discrimination or harassment.
Vir Human Resources leads recruitment and employment for Vir. Unsolicited resumes sent to Vir from recruiters do not constitute any type of relationship between the recruiter and Vir and do not obligate Vir to pay fees should we hire from those resumes. We ask that external recruiters and/or agencies not contact or present candidates directly to our hiring manager or employees.