Research Associate I, Analytical Development Lab Operations (Temporary)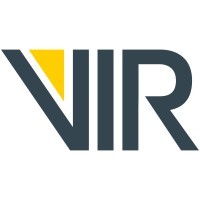 Vir Biotechnology
Operations
San Francisco, CA, USA
Posted on Saturday, June 24, 2023
Vir Biotechnology is a commercial-stage immunology company focused on combining immunologic insights with cutting-edge technologies to treat and prevent serious infectious diseases. Vir has assembled four technology platforms that are designed to stimulate and enhance the immune system by exploiting critical observations of natural immune processes. Its current development pipeline consists of product candidates targeting COVID-19, hepatitis B and hepatitis D viruses, influenza A and human immunodeficiency virus.
We believe the success of our colleagues drives the success of our mission. We are committed to creating a company passionate about equality, inclusion, and respect. When everyone feels supported and encouraged to give their best, we will collectively deliver outstanding results. We are proud to have been ranked the fastest-growing company in North America on the 2022 Deloitte Technology Fast 500™.
Vir Biotechnology is looking for a temporary Research Associate / Lab Operations Specialist who will work in Vir's analytical development labs to support general lab activities and safety programs. You will help implement technologies to inspire creativity, efficiency, and productivity in the lab. Additionally, you will maintain appropriate inventory levels, regular equipment maintenance, and vendor relationships, and have the opportunity to learn and take on analytical method development and sample testing support. Reporting to the Director of Analytical Development Bioassay, you will work onsite at our state of the art new lab facilities in San Francisco's Mission District.


RESPONSIBILITIES AND LEARNING OPPORTUNITIES:
Oversee the vendor-managed inventory (VMI) program.
Stock and organize laboratory inventory repositories, sweep for expired reagents.
Manage outbound and inbound shipments for the team, including shipment of hazardous materials following Department of Transportation regulations.
Perform regular (weekly and monthly) equipment cleaning and sterilization (including aseptic and non-aseptic equipment).
Collaborate with general Lab Operations to schedule equipment calibration and maintenance.
Prepare Buffers and Reagents to support Chemistry and Bioassay Analytical Development groups.
Opportunity to support analytical method development, cell culture, and process development sample testing.
Implement policies established by EH&S to maintain safety standards as dictated by company policy and local regulations. This includes but is not limited to hazardous material inventory, waste handling, and disposal.
Respond to facility alarms for monitored devices within the laboratories (such as freezers, refrigerators, or incubators), including instances that occur over the weekend or holidays.
QUALIFICATIONS AND EXPERIENCE:
Working knowledge of laboratory inventory systems.
Familiarity with general lab equipment such as biosafety hoods, incubators, plate washers, and water baths.
Familiarity with analytical equipment such as HPLCs, UV, Plate readers, Flowcytometers will be given greater consideration.
Familiarity with Department of Transportation shipping documentation and packaging requirements.
Experience handling hazardous materials and waste.
Experience with Aseptic lab equipment and environments
Vir's compensation and benefits are aligned with the current market and commensurate with the person's experience and qualifications. All full-time employees receive a package that includes: compensation, bonus and equity as well as many other Vir benefits and perks such as: health, dental, vision, life and disability insurance benefits, non-accrual paid time off, company shut down for holidays, commuter benefits, child care reimbursement, education reimbursement, 401K match and lunch for all lab essential personnel!
Vir is an equal opportunity employer. We value diversity at our company. We do not discriminate on the basis of race, religion, color, national origin, sex, gender, gender expression, sexual orientation, age, marital status, veteran status, or disability status. We will ensure that individuals with disabilities are provided reasonable accommodation to participate in the job application or interview process, to perform critical job functions, and to receive other benefits and privileges of employment. Please contact Human Resources to request accommodation.
Vir Human Resources leads recruitment and employment for Vir. Unsolicited resumes sent to Vir from recruiters do not constitute any type of relationship between the recruiter and Vir and do not obligate Vir to pay fees should we hire from those resumes. We ask that external recruiters and/or agencies not contact or present candidates directly to our hiring manager or employees.