Senior Accountant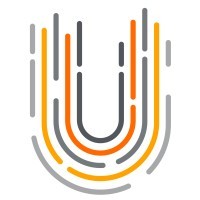 Umoja Biopharma
Accounting & Finance
Seattle, WA, USA
Posted on Friday, May 26, 2023
Umoja Biopharma is a game-changing biotech start-up with locations in Seattle, WA and Boulder, CO, focused on transforming the treatment of cancer with a novel integrated immunotherapy platform. Our vision is to develop off-the-shelf therapies capable of treating any tumor, any time. We are a diverse and growing team working in brand-new facilities in downtown Seattle, Washington, and Boulder, Colorado, and we are looking for innovative thinkers who are excited by groundbreaking science and technology, and passionate about squaring up to the challenges inherent to cutting edge drug development. We are committed to the principles of Diversity Equity and Inclusion and strongly invite applications from enthusiastic individuals who share our commitment and help position Umoja as a leader in this front.
We at Umoja believe in the importance of stories; we are looking for great people to join our team to help us create more stories for ourselves, for you, and most importantly for patients and their families.
Umoja Biopharma – Your Body. Your Hope. Your Cure.
Position Summary
We are seeking a detail-oriented and passionate candidate with strong technical accounting and analytical skills to join our Finance & Accounting team as a Senior Accountant. This candidate will oversee the Company's financial statement reporting process, prepare complex balance sheet reconciliations, independently research and analyze accounting issues and disclosure requirements (such as ASC 842) in accordance with US GAAP and SEC reporting requirements, assist with implementation of new software and support other accounting initiatives as they occur.
CORE ACCOUNTABILITIES
Specific responsibilities include:

Oversee the monthly close process, including the preparation of supporting schedules and related analysis to ensure the accurate compilation and reporting of financial data in accordance with US GAAP and SEC requirements
Prepare journal entries, balance sheet reconciliations, maintain fixed asset schedule and administer travel and expense reimbursement system
Partner with internal project managers and external service providers to determine appropriate accruals and expense recognition for R&D and Clinical projects
Support annual financial statement audits, quarterly reviews, and other audits as required
Perform internal controls and ensure compliance with SOX
Actively participate in cross-functional projects to represent our department's needs/requirements
Take ownership of process improvements. Document business processes and assess current processes for efficiency
Ensure compliance with relevant laws and regulations and integrity of financial data
Additional assignments or projects as needed
The successful candidate will have:
Masters or Bachelor's in Accounting with 3+/5+ years of experience respectively
Advanced Excel and Office 365 skills
Preferred Qualifications
CPA or CMA designation, or actively pursuing
Biotech, healthcare, or pharma experience
Experience in a start-up environment
Big 4 public accounting experience
Experience using SAP 4/HANA
Customer focus with a strong ability to establish and maintain a cross-functional network
Ability to remain flexible in a fast paced and rapidly changing environment
Strong knowledge of US GAAP and SOX processes/practices
excellent written and verbal communication skill
Physical Requirements
Preference to have this position based in Seattle, WA
Salary Range: $106,250 - $143,750
Benefits Offerings
Umoja Biopharma offers its employees competitive Medical, Dental, and Vision plans through Premera Blue Cross, Delta Dental, and VSP. Additionally, we offer Umojians access to a 401k plan through Fidelity, with a 100% match up to their first 6% deferral. Umoja also provides a competitive, unlimited Paid Time Off policy, employee commuter benefits, and childcare reimbursement. For a full breakdown of our benefits offerings, please see the Benefits section of our website.