Calibration and Metrology Lead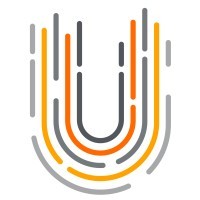 Umoja Biopharma
Louisville, CO, USA
Posted on Friday, May 26, 2023
Umoja Biopharma is a game-changing biotech start-up with locations in Seattle, WA and Boulder, CO, focused on transforming the treatment of cancer with a novel integrated immunotherapy platform. Our vision is to develop off-the-shelf therapies capable of treating any tumor, any time. We are a diverse and growing team working in brand-new facilities in downtown Seattle, Washington, and Boulder, Colorado, and we are looking for innovative thinkers who are excited by groundbreaking science and technology, and passionate about squaring up to the challenges inherent to cutting edge drug development. We are committed to the principles of Diversity Equity and Inclusion and strongly invite applications from enthusiastic individuals who share our commitment and help position Umoja as a leader in this front.
We at Umoja believe in the importance of stories; we are looking for great people to join our team to help us create more stories for ourselves, for you, and most importantly for patients and their families.
Umoja Biopharma – Your Body. Your Hope. Your Cure.
POSITION SUMMARY
Umoja Biopharma is seeking a Calibration & Metrology Lead to support the start-up and operation of our state-of-the-art lentiviral vector development and manufacturing facility in Louisville, CO. Primary responsibilities for this position include the development, optimization, and continuous improvement of metrology systems, standards, and calibration procedures.
Specifically, this individual will utilize a strong knowledge of precision measurement science to develop calibration specifications and methods for facilities and manufacturing equipment and instrumentation. This may not include the testing, calibration, troubleshooting, and review calibration activities and associated documentation for parameters such as conductivity, resistivity, pH, pressure, flow, temperature, speed, and weight. Additionally, the successful individual will provide leadership to Umoja end users and actively manage vendor calibration processes in compliance with industry standards and Umoja policies.
CORE ACCOUNTABILITIES
Specific responsibilities include:
Perform a broad range of responsibilities related to equipment and instrumentation calibration and process control (e.g., planning, coordination, testing, and execution) in support of facilities and routine manufacturing operations.
Serve as the site Calibration SME for site Quality Systems, Audits, Maintenance/Eng projects, safety, and Validation.
Capable of supporting the calibration of measurement instrumentation including, gas, flow, level, load cells and scale, pH, pipettes, pressure, resistance, speed, temperature, and timing devices.
Develop technical documentation including calibration specifications and methods for facilities and building equipment and instrumentation.
Select, audit, and approve external calibration service suppliers.
Procure, manage, and maintain traceable metrology standards for use in the site calibration system.
Develop and maintain measurement data templates (MDTs) within the BMRAM CMMS.
Provide on-site calibration support to equipment and instrument owners.
Perform failure investigations and develop troubleshooting strategies related to Metrology/Calibration processes.
Review vendor Calibration Certificates and documentation in compliance with ISO 17025.
Maintain and optimize vendor calibration processes including the resolution of vendor certificate issues.
Optimize the time required to perform calibrations to minimize impact to routine operations.
Support start-up operations and provide calibration oversight during commissioning and qualification of utility and building infrastructure systems.
Support calibration technicians in training, problem solving, and improvement projects to ensure calibration activities are execute on time and to standard.
The successful candidate will have:
Associate's degree in instrumentation and control automation technology with a minimum of three (3) years of experience OR a High School diploma or equivalent, including hands-on or vocational school training and a minimum of seven (7) years of experience as an instrument technician in a manufacturing environment.
Prior experience as an instrument or maintenance technician with a broad range of calibration and process control experience involving but not limited to Conductivity, DC and Low Frequency Electromagnetic, Flow, Level, Mechanical, pH, Pressure, Temperature, Time, Speed and Weight
Preferred Qualifications:
Proven expertise in developing, planning, and executing metrology systems and activities in pharmaceutical manufacturing or other regulated industries.
Ability to work effectively and efficiently in a collaborative manner across multiple functional areas.
Independent and risk-based decision-making capability.
Experience utilizing a validated Computerized Maintenance Management System (CMMS - Blue Mountain RAM)
Experience in the creation of work plans for complex projects/plans being executed by cross functional teams.
Experience in cGMP cell and gene therapy manufacturing and/or testing facility.
Instrumentation Technical Training Certificate (ISA-CCST) or equivalent preferred
Trained in Electrical Safety NFPA-70E preferred.
Physical Requirements:
Ability to wear personal protective equipment (PPE) including gloves, protective clothing, and eye safety glasses.
Ability to perform physical tasks including standing, use of hands, walking, bending, kneeling, and occasionally moving materials up to 30 pounds.
Salary Range: $81,600 - $110,400
Benefits Offerings
Umoja Biopharma offers its employees competitive Medical, Dental, and Vision plans through Premera Blue Cross, Delta Dental, and VSP. Additionally, we offer Umojians access to a 401k plan through Fidelity, with a 100% match up to their first 6% deferral. Umoja also provides a competitive, unlimited Paid Time Off policy, employee commuter benefits, and childcare reimbursement. For a full breakdown of our benefits offerings, please see the Benefits section of our website.