Specialist, Quality Control Microbiology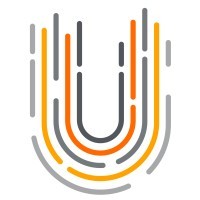 Umoja Biopharma
Quality Assurance
Louisville, CO, USA
Posted on Saturday, May 20, 2023
Umoja Biopharma is a game-changing biotech start-up with locations in Seattle, WA and Boulder, CO, focused on transforming the treatment of cancer with a novel integrated immunotherapy platform. Our vision is to develop off-the-shelf therapies capable of treating any tumor, any time. We are a diverse and growing team working in brand-new facilities in downtown Seattle, Washington, and Boulder, Colorado, and we are looking for innovative thinkers who are excited by groundbreaking science and technology, and passionate about squaring up to the challenges inherent to cutting edge drug development. We are committed to the principles of Diversity Equity and Inclusion and strongly invite applications from enthusiastic individuals who share our commitment and help position Umoja as a leader in this front.
We at Umoja believe in the importance of stories; we are looking for great people to join our team to help us create more stories for ourselves, for you, and most importantly for patients and their families.
Umoja Biopharma – Your Body. Your Hope. Your Cure.
Position Summary
Umoja Biopharma is looking for a driven and self-motivated Specialist to support the establishment and operation of a Quality Control (QC) Microbiology laboratory. This individual will work closely with the Senior Manager of QC Microbiology to directly influence the culture and operation of an early phase QC group. This position will be expected to collaborate across all functions and will have a tremendous opportunity to learn and grow in a dynamic start up environment.
This position will be based in Louisville, CO.
CORE ACCOUNTABILITIES
Specific responsibilities include:
Demonstrate the Umoja values as part of a high-performing, people-focused, inclusive, and collaborative organization
Champion and advance Operational Excellence/LEAN philosophy within the QC laboratories to ensure continuous improvement across all programs, processes, and systems
With management input, assist in the development and implementation of phase appropriate, compliant solutions for establishment of QC programs, systems, and processes (Method lifecycle, lab investigations, training, critical reagents, LIMS, electronic lab notebook, etc.)
Develop training materials with management support and independently deliver training to staff for QC programs, systems, and processes
Develop and execute protocols, procedures, and trending processes in support of manufacturing plant qualification and monitoring programs (e.g., environmental monitoring, aseptic gowning, utility monitoring, etc.)
Independently execute qualification/validation activities for QC laboratory equipment/instruments and associated data integrity principles
With management oversight, establish (e.g., qualify, validate, verify, transfer) internal and external test methods to ensure QC readiness for production activities
Establish procedures and processes for general QC Microbiology programs (e.g., media qualification, microbial identification, in-house isolates, etc.)
Independently perform or review QC Microbiology activities for raw material, in-process, stability, and product release testing
Advance aspects of the contamination control strategy, including but not limited to aseptic process simulations, sterility testing, and container closure integrity testing
Lead microbial excursion investigations related to manufacturing plant monitoring programs (e.g., environmental monitoring, aseptic gowning, utility monitoring, etc.) through collaboration with other functions (Engineering, Manufacturing, MSAT, etc.)
Willingness to flex outside of direct responsibilities and support other functions (Engineering, Manufacturing, MSAT, QC Analytical, Quality Assurance, Validation, etc.) to ensure company goals and timelines are met. Additionally, translate those experiences into productive cross functional relationships and processes
The successful candidate will have:
Bachelor's degree in Biochemistry, Molecular and Cellular Biology, Immunology, Biology, or other life science with 5+ years in a cGMP regulated QC environment. Equivalent combinations of education and experience will be considered.
Demonstrated leadership and ownership of projects and deliverables within a team.
Firm grasp of Operational Excellence/Continuous Improvement philosophies and experience with practical application in a regulated laboratory environment
Practical and comprehensive experience in QC microbiology method establishment
Strong understanding of aseptic manufacturing best practices and knowledge of relevant pharmaceutical regulations and regulatory guidance
The ability to independently assess risk and propose viable solutions with clear understanding of impact in a dynamic startup environment
Preferred qualifications:
Quality Control experience in the pharmaceutical industry supporting cGMP areas, including aseptic manufacturing of sterile drug products
Previous experience in laboratory startup environment supporting cGMP manufacturing operations
Previous experience in cGMP cell and gene therapy manufacturing and/or testing facility
A passion for teamwork and unwavering commitment to purpose, team success, and the championing of an outstanding workplace culture
Physical Requirements:
Ability to work on-site at Umoja's manufacturing facility in Louisville, CO
Ability to aseptically gown and work while standing for extended periods of time
Ability to regularly lift 20 lbs. and periodically lift up to 50 lbs.
Salary Range: $97,325 - $131,675
Benefits Offerings
Umoja Biopharma offers its employees competitive Medical, Dental, and Vision plans through Premera Blue Cross, Delta Dental, and VSP. Additionally, we offer Umojians access to a 401k plan through Fidelity, with a 100% match up to their first 6% deferral. Umoja also provides a competitive, unlimited Paid Time Off policy, employee commuter benefits, and childcare reimbursement. For a full breakdown of our benefits offerings, please see the Benefits section of our website.