Plant Project Manager and Scheduler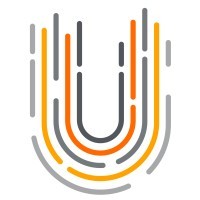 Umoja Biopharma
Operations
Louisville, CO, USA
Posted on Saturday, May 20, 2023
Umoja Biopharma is a game-changing biotech start-up with locations in Seattle, WA and Boulder, CO, focused on transforming the treatment of cancer with a novel integrated immunotherapy platform. Our vision is to develop off-the-shelf therapies capable of treating any tumor, any time. We are a diverse and growing team working in brand-new facilities in downtown Seattle, Washington, and Boulder, Colorado, and we are looking for innovative thinkers who are excited by groundbreaking science and technology, and passionate about squaring up to the challenges inherent to cutting edge drug development. We are committed to the principles of Diversity Equity and Inclusion and strongly invite applications from enthusiastic individuals who share our commitment and help position Umoja as a leader in this front.
We at Umoja believe in the importance of stories; we are looking for great people to join our team to help us create more stories for ourselves, for you, and most importantly for patients and their families.
Umoja Biopharma – Your Body. Your Hope. Your Cure.
POSITION SUMMARY
This position is responsible for the overall planning and scheduling for the CLIMB in Louisville, Colorado, and reports to the General Manager. This role will support creating and project managing the capacity utilization in the Manufacturing area as well as working with Corporate Operations for routine maintenance and shutdown planning and execution. This role will project manage broad scope projects that have cross-functional coordination and impacts across the building. This role supports CLIMB Leadership in preparing, scheduling and execution of an annual production schedule, MSAT, Laboratory, and facilities and engineering. Providing leadership in planning, resource allocation, budget adherence and issue resolution are essential elements of the role to drive meeting timelines critical to the business. Cross-functional leadership and collaboration are critical skills needed to ensure the team is aligned and we can quickly resolve discrepancies across the organization. Project management, interpersonal skills, knowledge of the risks associated with future planning are all aspects of the role needed to be successful.
The successful candidate will have extensive experience in cross-functional project management, scheduling and schedule adherence management, business workflow process and continuous improvement, laboratory and facility operations, clear communication with strong personnel skills to collaborate with and influence internal stakeholders, as well as proven ability to operate independently with limited direction on initiatives aligned with Umoja goals.
CORE ACCOUNTABILITIES
Specific responsibilities include:
Work with the General Manager and CLIMB leadership team to establish planning and execution for needed deliverables
Bringing all stakeholders together to develop and maintain the overall CLIMB operational schedule
Work closely with the Maintenance planners, quality team and manufacturing finite scheduler to coordinate activities across the functions
Project manage facility shutdown activities, operational readiness activities and other programs associated with the functioning of the CLIMB
Planning for efficient use of sourcing strategies, purchasing, vendor validation, asset management practices and cross-function supply chain/warehouse management relationship
Develop and monitor key performance indicators and solutions to ensure operational excellence, continuous improvement, timely communications, and risk mitigation strategies
Advise and inform senior management on operations and risk-management of technical operations ability to deliver on program goals
Other duties as assigned
The successful candidate will have:
Bachelor's degree in science, engineering, business or a related discipline and a minimum of 8 years of relevant industry experience in business operations role, or an equivalent combination
Minimum of 5 years of operations-related experience in both a research laboratory and cGMP manufacturing environment
Experience leading multiple teams and work effectively and efficiently in a collaborative manner across multiple functional areas and geographies
Self-motivated, pro-active, and able to independently work with risk-based decision-making capability.
Strong communication skills are a must
Preferred Qualifications:
Ability to multi-task in a fast-paced, matrix environment
Experience in project management tools for schedule, budget, and resource management and reporting.
Proven ability to implement and follow safety protocols and work practices
Physical Requirements:
Ability to wear personal protective equipment including gloves, protective clothing, and eye safety glasses.
Ability to perform physical tasks including standing, use of hands, walking, bending, kneeling, and occasionally moving materials up to 30 pounds
Ability to work off hours, on-call, and/or weekends on occasion or in emergency situations
Ability to work onsite with flexibility to work from home as required
Salary Range: $94,350 - $127,650
Benefits Offerings
Umoja Biopharma offers its employees competitive Medical, Dental, and Vision plans through Premera Blue Cross, Delta Dental, and VSP. Additionally, we offer Umojians access to a 401k plan through Fidelity, with a 100% match up to their first 6% deferral. Umoja also provides a competitive, unlimited Paid Time Off policy, employee commuter benefits, and childcare reimbursement. For a full breakdown of our benefits offerings, please see the Benefits section of our website.