Automation Engineer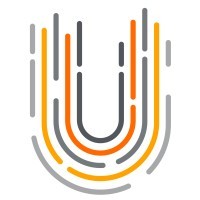 Umoja Biopharma
Software Engineering
Louisville, CO, USA
Posted on Saturday, March 4, 2023
Umoja Biopharma is a game-changing biotech start-up with locations in Seattle, WA and Boulder, CO, focused on transforming the treatment of cancer with a novel integrated immunotherapy platform. Our vision is to develop off-the-shelf therapies capable of treating any tumor, any time. We are a diverse and growing team working in brand-new facilities in downtown Seattle, Washington, and Boulder, Colorado, and we are looking for innovative thinkers who are excited by groundbreaking science and technology, and passionate about squaring up to the challenges inherent to cutting edge drug development. We are committed to the principles of Diversity Equity and Inclusion and strongly invite applications from enthusiastic individuals who share our commitment and help position Umoja as a leader in this front.
We at Umoja believe in the importance of stories; we are looking for great people to join our team to help us create more stories for ourselves, for you, and most importantly for patients and their families.
Umoja Biopharma – Your Body. Your Hope. Your Cure.
POSITION SUMMARY
The Umoja Biopharma Process Analytics team is seeking a driven Automation Engineer to design and implement automated high throughput analytical solutions to enable efficient testing of our Lentiviral Vector (LVV) products. The candidate should have demonstrated experience in automation, with a solid understanding of computer/software programming and analytical automation technology platforms. The successful candidate will work closely with scientists on the Process Analytics team to automate methods where applicable (e.g., write scripts for automation technology, more efficient data processing). Additionally, this position will work closely with other functions (e.g., QC, Data Management) to ensure highly efficient tech transfer and execution of Analytical Methods.
This position plays a critical role in advancing Umoja's pipeline and Analytical Development capabilities.
CORE ACCOUNTABILITIES
Specific responsibilities include:
Evaluate and implement automation technology solutions in an analytical development environment
Evaluate new automation equipment and processes and serve as a technical resource for the team
Design, develop, test, and deploy software engineering solutions for existing and new procedures
Self-directed learning and initiative supporting multiple projects and priorities
Identifies Process Control System improvements to enhance system performance while adhering to established standards
Partner with analytical method developers to design methods with automation mindset
Partner closely with Data Management & Informatics teams to seamlessly bridge Lab Execution & Data Automation workstreams
Communicate project progress in cross-functional meetings
The successful candidate will have:
A BS in relevant engineering or science area with a minimum of 5 years of experience in automation engineering. Masters Degree preferred
Experience in maintaining automation equipment
Experience with robotics, automation, and associated relevant scripting languages (e.g., Python, JavaScript, C#, R)
Preferred Qualifications:
Solid applied understanding of computer programming and software development
Strong problem-solving skills
Some knowledge of analytical development and associated automation tools is a plus
Ability to work in a fast-paced environment, meet deadlines, and prioritize work on multiple projects
Ability to build open and collaborative relationships and work effectively as a member of a multidisciplinary team
Physical Requirements
100% compliance with personal protective equipment (PPE) requirements in laboratory environments, including gloves, protective clothing, and eye safety glasses.
Perform physical tasks required for the role, including standing, walking, bending, kneeling, sitting, working your hands in a biosafety cabinet, and occasionally moving materials up to 50 pounds.
Project-oriented work in this role will require regular on-site presence to complete essential job-related functions
Salary Range: $111,420 - $150,750
Benefits Offerings
Umoja Biopharma offers its employees competitive Medical, Dental, and Vision plans through Premera Blue Cross, Delta Dental, and VSP. Additionally, we offer Umojians access to a 401k plan through Fidelity, with a 100% match up to their first 6% deferral. Umoja also provides a competitive, unlimited Paid Time Off policy, employee commuter benefits, and childcare reimbursement. For a full breakdown of our benefits offerings, please see the Benefits section of our website.