Product & Process Analytics Technologist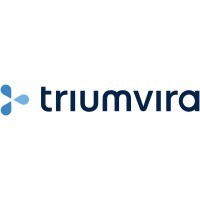 Triumvira Immunologies
Product, Data Science
Hamilton, ON, Canada
Posted on Tuesday, April 18, 2023
JOB SCOPE
Triumvira is a multi-national, clinical stage biotechnology company with headquarters in Austin, TX and laboratory facility in Hamilton, Ontario. We are a fast-paced, innovative, forward-thinking, and highly collaborative culture of scientists, technologists, R&D and other professionals that focus on therapies for small tumors including breast, gastric, ovarian, pancreatic, gall bladder and lung cancer. Triumvira has developed a proprietary T-cell Antigen Coupler (TAC) therapies that uniquely help T-cells recognize and eliminate tumor cells. We are currently in Phase I/II clinical trials and are excited to advance our pipeline so that we can improve patient lives.
As part of our manufacturing process development team, we are seeking a highly capable and enthusiastic Product & Process Analytics Technologist. This position will report to Associate Director of Analytical Science and Technology and will work with a multidisciplinary group of technologist and scientists to provide bioanalytical support for the development of novel immunotherapies for the treatment of cancers. The scope of the work will encompass executing basic and complex analytical assays and bioassays including flow cytometry, maintenance of analytical instrumentation and in-depth method and instrument troubleshooting skills. The successful candidate will perform experimental execution, data analysis, drafting of technical reports, and presentation of results.

IMPORTANT: This job requires a degree of scheduling flexibility to work before/after hours and on weekends, sometimes with limited notice. Position is salaried, but overtime eligible.
JOB DUTIES
Participate in the development and execute diverse flow cytometry panels to support our product characterization efforts.

Execute established analytical assays, analyze generated data according to established SOPs and report results of analysis in a timely manner.

Cell-based assay execution and analysis Multiplex-based cytokine analysis of human plasma samples and cell culture supernatants qPCR set up and execution, with a focus on contamination prevention and reproducible results.

Routine laboratory operations such as quality control testing and recording, sampling for cell counts, preparing reagents media and isolation of PBMCs.

Evaluate novel reagents and technologies/instrumentation.

Assist and train users within the department on method execution, data analyses and proper use of instrumentation.

Follow protocols to execute both small-scale and at-scale experiments Assist other staff to complete all laboratory tasks as necessary.

Timely and thorough documentation and completion of electronic laboratory notebooks Routine testing, tracking and analysis of quality control samples using lab equipment.

Experience with blood receipt and processing, occasionally required outside of normal business hours.

Other duties and responsibilities as required.
COMPETENCIES
2 years + prior laboratory experience with relevant analytical assays and bioassays, including Flow Cytometry.

Experience in experimental execution, data analysis and troubleshooting

Experience with aseptic technique, tissue culture, instrument maintenance required Experience with multiplex and qPCR a plus.
EDUCATION & CERTIFICATIONS
Bachelor of Science in a biological science or related field
WORK-RELATED SKILLS & EXPERIENCE
Judgment — exhibits sound judgment and makes timely decisions, escalates issues and ideas as appropriate.

Planning/organizing — prioritizes and plans work activities, uses time efficiently and develops realistic action plans, adapts quickly to changes in the work environment or priorities, effectively accommodates critical time constraints and competing priorities into the work schedule.

Problem solving — identifies and resolves issues in a timely manner, gathers and evaluates information competently.

Oral communication — speaks clearly and persuasively in positive or negative circumstances, demonstrates good presentation (training) skills and leads meetings, communicates effectively with personnel at all levels of the organization, communicates effectively (oral and written) with third parties such as vendor representatives and FDA inspectors.

Teamwork — is capable of working in a fast-paced environment while interacting effectively in a diverse group.
Candidates must be authorized to work in the Canada without sponsorship, as Triumvira does not provide support.
NOTICE TO AGENCIES: We do not accept unsolicited resumes or biographies from agencies. Triumvira is not open to Recruiting/Staffing agency support at this time. Our in-house recruiting team manages all employment opportunities. Please do not contact Triumvira employees directly. If you would like to be considered in future years as a vendor partner, submit your company overview to Human Resources.