Research Assistant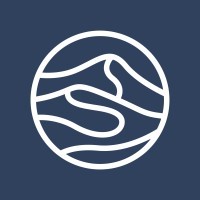 Topography Health
Minnesota, USA
Posted on Thursday, April 27, 2023
Topography Health is a first-of-its-kind, physician-focused clinical trials platform. We offer a full stack of tools and services to empower doctors to gather evidence within an existing practice. Our mission is to accelerate clinical research by increasing the investigative capacity of every physician, creating a new world of medicine where patients have seamless access to advanced research. We care deeply about creating data sets that are more inclusive and representative, and we're determined to change how research is conducted at the community level. We're backed by Andreessen Horowitz, Bain Capital Ventures, and other great financial and strategic partners.
Overview
Our Research Assistants are embedded in community health care settings to help physicians successfully run trials. They serve as the points of contact for patients and if you're passionate about delivering a high quality patient experience, this would be your ideal role! As a Research Assistant, you excel at relationship building, which allows you to support patients through the entirety of a trial, from patient identification and phone screens, to promoting compliance and retention. As part of this role, you will need to have or build a strong understanding of all regulations, policies, and guidelines applicable to clinical research. A track record of clean data delivery is paramount. Additionally, our Research Assistants will have the chance to participate in quality control activities, attend sponsor visits, and use and help improve Topography's proprietary tool set. The ideal candidate is meticulous in their work, embodies teamwork and self awareness, possesses strong communication skills, and is adaptable to the dynamic clinic and startup environment. Empathy is a must, as we care deeply both for the patient experience we create and provider relationships we build.
Minimum Qualifications
Bachelor's degree in nursing, public health, life sciences, or other similar field or 4+ years relevant experience
1+ years of experience as an RA, MA, or other similar role in the medical field
Professional working knowledge of FDA regulations and ICH/GCP guidelines
Preferred Qualifications
6+ months experience conducting routing clinical procedures (e.g. V/S, EKG, phlebotomy)
6+ months of experience with site-level technologies including EDC, CTMS, or other similar technologies
Topography is an equal opportunity employer and does not discriminate based on race, age, religion, gender, gender identity, national origin, citizenship status, sexual orientation, disability, political affiliation, or belief. We are committed to creating an inclusive culture.