Clinical Quality Manager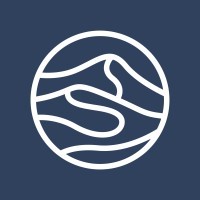 Topography Health
Administration, Quality Assurance
Remote
Posted on Tuesday, March 14, 2023
Topography Health is a first-of-its-kind, physician-focused clinical trials platform. We offer a full stack of tools and services to empower doctors to gather evidence within an existing practice. Our mission is to accelerate clinical research by increasing the investigative capacity of every physician, creating a new world of medicine where patients have seamless access to advanced research. We care deeply about creating data sets that are more inclusive and representative, and we're determined to change how research is conducted at the community level. We're backed by Andreessen Horowitz, Bain Capital Ventures, and other great financial and strategic partners.
Overview
Topography is adding an integral member to our growing clinical team. Our Clinical Quality Manager or Lead Quality Specialist (based on YOE) will provide operational expertise and prepare for and perform monitoring visit preparation and other quality assurance activities to ensure the effective and efficient delivery of multiple studies in accordance with all applicable policies and procedures, and in turn ensure audit readiness. You will act as a site processes specialist, ensuring all regulatory documents are maintained and reviewing prior monitoring visit follow-up letters and actioning any follow-up items. It is your responsibility to ensure that the trial is conducted in accordance with the approved protocol and other guidelines to guarantee subjects rights, well-being, and data reliability. This role is also responsible for reporting any and all deviations from protocol, and ensuring that the necessary corrective actions are taken, and processes put in place to prevent future incidents.
The ideal candidate will have a strong ability to self motivate, be a team player, but also capable of working independently. Attention to detail and excellent organizational skills are absolutely essential to success in this role, as this person will be verifying accuracy and completeness of all trial related records as well as determining whether all adverse events, serious adverse events, and unanticipated problems are reported per requirements. You'll be utilizing your critical thinking and problem solving skills daily to manage competing priorities in a fast paced environment, while always maintaining open lines of communication with your team. This will include developing collaborative relationships with all of our investigation sites and investigators. Passion for our patients and compliance is indispensable to being excellent in this role.
Minimum Qualifications
Bachelor's Degree required; degrees in health sciences strongly preferred
3+ years of experience as clinical research coordinator
Additional 2+ years of experience as a CRA in a CRO or Pharmaceutical setting
1-3 years of experience leading a project team
5+ years Phase II-IV clinical trial experience
5+ years of experience in digital clinical system including EMR, EDC, IVRS, CTMS, eTMF and other clinical project management tools
5+ years of experience in conducting or supporting audits and/or inspections (i.e., FDA, Sponsor, QA third party vendor audits, etc.)
5+ years of experience working within a clinical operations, clinical development process, ICH/GCP and regulatory environment
5+ years of experience with Microsoft Outlook, Word, Excel, PowerPoint and Google Workspace
Ability to travel 25%-50% of the time
Preferred Qualifications
Bi/Multilingual
7+ years of relevant work experience
Compensation Range: 70k-105k. Base salary is only one piece of Topography's total compensation package, which includes full benefits, 401k, bonus structure, stock options, unlimited PTO and top of market leave policy, and more. Additionally, we are able to be flexible for the right skill set and individual!