Director / Sr Director, Regulatory CMC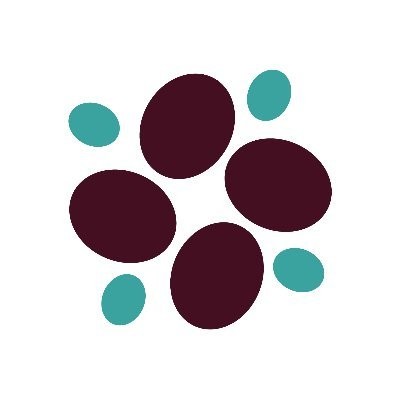 Sonoma BioTherapeutics
Legal
South San Francisco, CA, USA
Posted on Tuesday, August 22, 2023
About Sonoma Biotherapeutics:
Sonoma Biotherapeutics is a South San Francisco and Seattle-based company leading the development of adoptive Treg therapies cell for autoimmune and degenerative diseases. Using next-generation genome editing and target-specific cell therapy, Sonoma is focused on developing its best-in-class platform across the entire spectrum of Treg cell therapeutic capabilities. Founded by pioneers in Treg biology and cell therapy, the company brings together leading expertise and proprietary methodologies for the discovery and development of disease modifying and curative therapies. More information at www.sonomabio.com.
We seek an experienced Regulatory professional to oversee and manage regulatory affairs activities related to CMC and manufacturing development ultimately resulting in module 3 eCTD/IMPD filings in support of phase 1-3 clinical trials and commercial filings in the US, EU and other regions. The candidate will work in partnership with the development R&D team and CMOs. This position reports into the SVP Regulatory Affairs.
The candidate must be able to interpret CMC biologic/ATMP regulations and should have experience in working closely with technical operations, quality assurance and quality control resulting in robust CMC strategy and filings. Significant coordination with internal cross-functional teams will be required. This is an exciting team building, hands-on leadership role within the Sonoma Biotherapeutics team.
The position will be based in the US in SSF headquarters. Remote US candidates are also considered. This position requires 15%-20% international and domestic travel
Primary Responsibilities
Proactively participate in design of global regulatory strategies for the development of gene therapy products for rare diseases
Interface with Regulatory conterparts (Clin Reg and Reg ops) and provide regulatory support, guidance and expertise to internal groups such as product development, QA, QC and manufacturing teams to ensure that all applicable regulatory requirements are considered and appropriately incorporated into submissions for clinical trial applications and marketing authorizations

according to set timelines

Manage preparation of Core Dossier, ROW applications in a timely manner to meet corporate objectives.

This will require, strong regulatory knowledge and experience, cross-functional interactions, excellent project management and writing skills, and a good understanding of the underlying science

Review and approve technical documentation including technology transfer protocols, validation protocols, technical reports, manufacturing and labeling information to assure conformance with regulations; and regulatory guidelines.

Participate in interactions and negotiations with regulatory agencies to clarify and solidify strategy and resolve issues

Drive adherence to regulatory requirements and guidelines

Provide regulatory input regarding budget

This position requires 15%-20% international and domestic travel
Knowledge, Education, and Skills
BA/BS degree in biochemistry, chemistry, biology or related scientific field. MS/PhD preferred but not required.

At least 8-10 years of regulatory biologic product development experience

Well-versed in regulatory strategy and regulatory CMC writing

Knowledgeable in ICH, FDA, EMA and WHO regulations/guidelines

Ability to work independently and thrive in a fast-paced environment

Strong attention to detail and well organized and able to multi-task

Outstanding communication and time management skills

Passionate about patient-focused drug development toward finding meaning therapies for patients in need
Other duties:
Please note this job description is not designed to cover or contain a comprehensive listing of activities, duties or responsibilities that are required of the employee for this job. Duties, responsibilities and activities may change at any time with or without notice.
Equal Employment Opportunity
At Sonoma Biotherapeutics, we believe that the highest performing teams include people from a wide
variety of backgrounds and experiences who respectfully challenge each other. We are committed to
building an open, diverse, and inclusive culture for all employees.
Sonoma Biotherapeutics is proud to be an equal opportunity employer and does not discriminate on the
basis of race, color, citizenship status, national origin, ancestry, sex, sexual orientation, age, religion,
creed, physical or mental disability, medical condition, marital status, veteran status or any other
characteristics protected under applicable federal, state and local laws.
We've learned from experience that some of the best people don't always match our requirements
perfectly - if you're interested and think you could fit, please don't hesitate to apply. Please submit your
applying for a specific job.
If you are an individual with a disability and require a reasonable accommodation to complete any part
of the application process or are limited or unable to access or use this online application process and