Research Associate, In-Vitro Bioassay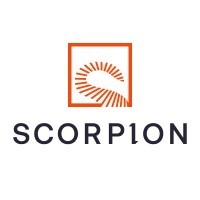 Scorpion Therapeutics
Boston, MA, USA
Posted on Friday, May 26, 2023
Scorpion Therapeutics is a precision oncology company founded in February 2020 by a preeminent group of scientists from Harvard University/Massachusetts General Hospital – Keith Flaherty, MD, Gaddy Getz, Ph.D. and Liron Bar-Peled, Ph.D. The company has raised $270M in Series A and Series B financings led by blue-chip investors, including Atlas Venture, Boxer Capital of Tavistock Group, EcoR1 Capital, LLC, Omega Funds, and Vida Venture.
Scorpion Therapeutics' mission is to serve oncology patients by discovering and developing best-in-class and first-in-class, small molecule cancer medicines that address large patient segments with significant unmet medical needs. To accomplish this mission, we are building a highly collaborative team focused on the pursuit of novel approaches to small molecule drug discovery. This approach relies upon dynamic collaboration between cancer biology, proteomics, informatics, structural biology and medicinal chemistry – with the ultimate goal of realizing the full potential of targeted/precision oncology.
JOB SUMMARY
We are seeking a highly motivated research associate to join our dynamic drug discovery team. This candidate will serve a critical role in establishing and running in vitro bioassays, particularly biochemical assays, to help drive our small molecule drug discovery programs. This position is ideal for a talented, highly motivated and results driven individual who will thrive in a fast-paced, innovative, start-up environment.
KEY RESPONSIBILITIES:
Developing robust biochemical assays for compound profiling, high-throughput screening, and mechanistic studies.
Providing small molecule inhibition data throughout different stages of drug discovery programs.
Designing and executing experiments to study the mechanism of inhibition of small molecule inhibitors.
Drafting assay protocols/SOPs.
Managing internal and external assay data, recording experiments and uploading data into electronic lab notebook.
Using decision making, organizational and communication skills to effectively collaborate with colleagues in biology, chemo-proteomics, and medicinal chemistry.
Presenting data and findings at various venues, including project team, department, and company meetings.
PROFESSIONAL EXPERIENCE/QUALIFICATIONS
BS/MS in Biochemistry, Biology or a related field, with 1+ years of laboratory experience
Experience with mammalian cell culture and cell-based assays is a plus.
Commitment to the highest-quality research with outstanding organizational abilities and scientific execution.
Understanding of protein biochemistry, mechanistic enzymology and enzyme kinetics.
Experience in biochemical assays with a variety of detection methods in 384 and 1536-well plates.
A highly engaged, self-starter who is creative, innovative, communicative and possesses both a collaborative and goal/results-orientated style.
Desire to work in a fast-paced, multi-tasking environment, while employing tact, patience, diplomacy and a collaborative spirit.
The desire and ability to contribute to teams working on challenging scientific problems and first-in-class therapeutics.
A strong record of achievement, including contributing to drug discovery programs and publications is highly desirable.
Outstanding decision making, organizational and analytical skills.
Exceptional interpersonal and communication skills.
Scorpion Therapeutics Inc. is an Equal Opportunity Employer who strives to create and maintain a diverse working environment. We do not discriminate for reasons of race, color, religion, gender, national origin, age, sexual orientation, marital or veteran status, disability, or any other legally protected status. Beginning October 13, 2021, Scorpion Therapeutics requires all new hires to be fully vaccinated against COVID-19. If you are unable to receive the vaccine due to a disability or serious medical condition, or because of your sincerely held religious beliefs, you will have an opportunity to request a reasonable accommodation.