Director/Sr. Director, Translational Sciences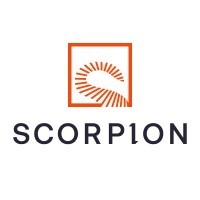 Scorpion Therapeutics
Boston, MA, USA
Posted on Friday, May 26, 2023
Scorpion Therapeutics is a precision oncology company founded in February 2020 by a preeminent group of scientists from Harvard University/Massachusetts General Hospital – Keith Flaherty, MD, Gaddy Getz, Ph.D. and Liron Bar-Peled, Ph.D. The company has raised $270M in Series A and Series B financings led by blue-chip investors, including Atlas Venture, Boxer Capital of Tavistock Group, EcoR1 Capital, LLC, Omega Funds, and Vida Venture.
Scorpion Therapeutics' mission is to serve oncology patients by discovering and developing best-in-class and first-in-class, small molecule cancer medicines that address large patient segments with significant unmet medical needs. To accomplish this mission, we are building a highly collaborative team focused on the pursuit of novel approaches to small molecule drug discovery. This approach relies upon dynamic collaboration between cancer biology, proteomics, informatics, structural biology and medicinal chemistry – with the ultimate goal of realizing the full potential of targeted/precision oncology.
JOB DESCRIPTION
The successful candidate will have a proven track record of working in the clinical PK/translational/clinical pharmacology area supporting R&D programs. They will have experience with working in a highly collaborative team environment, interfacing with multiple departments across the organization and developing strategic relationships with preferred vendors. They will work closely with other clinical and nonclinical disciplines and ensure that objectives for programs are achieved.
Key Responsibilities
Contribute to the design of clinical studies to understand the pharmacokinetics and pharmacology of molecules
Represent clinical PK/translational/clinical pharmacology in multifunctional development project teams
Collaborate with other functions, but particularly pharmacology and DMPK/Toxicology to interpret clinical data and establish/refine PK-PD efficacy/safety relationships
Ensure that appropriate clinical PK/pharmacology studies are included in program plans and timelines
Generates hypothesis and provides strategy for clinical pharmacology study types e.g., metabolic, drug-drug interaction issues, special populations and safety studies collaborating closely with cross functional colleagues
Analyze and interpret clinical data using appropriate statistical methods and communicate results to internal and external stakeholders
Performs advanced/complex PK and PK/PD modeling or exploratory analyses or guide such analyses as appropriate
Contribute to the cross-functional review of regulatory documents and author and review sections for relevant regulatory documents and be accountable for their quality in support of regulatory submissions
Serve as a subject matter expert in composing responses to regulatory queries
Identify, qualify, engage, and manage external providers of PK services; bioanalysis, analysis and interpretation of resulting data
Provide in-depth scientific expertise and technical leadership as well as resource and relationship management of external networks
Deliver and communicate results to project teams and other stakeholders to enable decision making
Recommend, initiate, lead and champion new innovations from external, global and local sources to ensure cutting-edge science is applied to drug project issues
Provide scientific and clinical input into regulatory submissions, including clinical study reports, briefing documents, and responses to regulatory queries
Prepares technical reports including clinical study reports
Professional Experience and Qualifications
PhD or equivalent in a relevant scientific discipline
A minimum of 10+ years of development experience in pharmaceutical/biotech R&D supporting clinical PK/translational/clinical pharmacology
Experience conducting or supervising conduct of clinical studies such as drug-drug interaction, special population or bioavailability; supporting other studies such as first-in-human, proof-of-concept or pivotal studies; conducting or supervising conduct of non-compartmental pharmacokinetic (PK) and PK/pharmacodynamic (PD) analyses; contributing to clinical and regulatory documents such as the Investigator's Brochure and contributing to regulatory correspondence
Strong knowledge of clinical research design, statistical methods, and regulatory requirements
Strong analytical and problem-solving skills, with attention to detail
Strong knowledge of pharmacokinetics, pharmacodynamic and bioanalytical principles
Hands on experience with clinical PK/translational/clinical pharmacology studies and an in-depth understanding of study design, data interpretation and how PK studies contribute to the development process
Experience working with external vendors to provide PK/PD support for programs
Highly developed written and verbal communication skills, including ability to effectively articulate highly technical/complex scientific data and concepts to audiences with differing scientific and technical knowledge
Up to date knowledge on regulatory guidance related to PK/PD support of clinical trials
Experience designing and critically evaluating results of clinical studies
Team player with strong negotiation, problem-solving, and strategic influencing skills
Strong customer focus with the ability to have robust discussions with project leaders and other stakeholders to ensure that project, scientific and resource demands are aligned
Track record of successful problem solving, high quality science and influencing of stakeholders, particularly in a drug project context
Clear and open communication skills, and experience communicating across cross functional partners
Scorpion Therapeutics Inc. is an Equal Opportunity Employer who strives to create and maintain a diverse working environment. We do not discriminate for reasons of race, color, religion, gender, national origin, age, sexual orientation, marital or veteran status, disability, or any other legally protected status. Beginning October 13, 2021, Scorpion Therapeutics requires all new hires to be fully vaccinated against COVID-19. If you are unable to receive the vaccine due to a disability or serious medical condition, or because of your sincerely held religious beliefs, you will have an opportunity to request a reasonable accommodation.