Clinical Trial Associate (Early Phase Trials)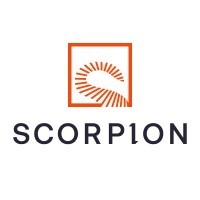 Scorpion Therapeutics
Boston, MA, USA
Posted on Friday, May 19, 2023
Scorpion Therapeutics is a precision oncology company founded in February 2020 by a preeminent group of scientists from Harvard University/Massachusetts General Hospital – Keith Flaherty, MD, Gaddy Getz, Ph.D. and Liron Bar-Peled, Ph.D. The company has raised $270M in Series A and Series B financings led by blue-chip investors, including Atlas Venture, Boxer Capital of Tavistock Group, EcoR1 Capital, LLC, Omega Funds, and Vida Venture.
Scorpion Therapeutics' mission is to serve oncology patients by discovering and developing best-in-class and first-in-class, small molecule cancer medicines that address large patient segments with significant unmet medical needs. To accomplish this mission, we are building a highly collaborative team focused on the pursuit of novel approaches to small molecule drug discovery. This approach relies upon dynamic collaboration between cancer biology, proteomics, informatics, structural biology and medicinal chemistry – with the ultimate goal of realizing the full potential of targeted/precision oncology.
Summary:
Scorpion Therapeutics is a leading biotechnology company focused on developing innovative therapies for early phase clinical trials in oncology. We are seeking a highly motivated and detail-oriented individual to join our team as a Clinical Trial Associate. As a Clinical Trial Associate at Scorpion Therapeutics, you will play a vital role in the planning, coordination, and execution of our early phase clinical trials, ensuring compliance with regulatory standards, study protocols, and Standard Operating Procedures (SOPs). This is an exciting opportunity to contribute to cutting-edge research and drive advancements in cancer therapeutics.
Responsibilities:
Collaborate with the clinical trial team to develop and implement operational plans for early phase clinical trials, adhering to Good Clinical Practice (GCP) guidelines, relevant regulations, SOPs, and study protocols.
Assist in the development, review, and finalization of essential study documents, including but not limited to project plans and trackers, to ensure timely and accurate updates to cross-functional stakeholders.
Coordinate the timely preparation, distribution, and tracking of study-related documentation and supplies, including investigational medicinal products (IMPs), to study sites.
Maintain accurate and up-to-date trial master files (TMFs), internal filing systems, and electronic data capture systems, ensuring completeness and compliance with regulatory standards, including regular and documented QC reviews.
Collaborate closely with cross-functional teams to facilitate site selection, initiation, and ongoing monitoring visits for early phase trials, ensuring adherence to study protocols, regulatory requirements, and data quality.
Organize and support Investigator Meetings, study team meetings, department meetings, and training events tailored to early phase trial requirements, including support for scheduling meetings. Assist with creation of presentations, as needed.
Accountable for ensuring that agendas for meetings are clear and distributed in advance; takes comprehensive and precise minutes.
May participate in review of data listings.
May assist with administration of vendor invoice reconciliation, change order reviews, etc.
Assist in managing clinical trial supplies, including drug accountability, distribution, and reconciliation, with a focus on early phase trial requirements.
Foster effective communication and collaboration with internal team members, external vendors, study sites, and key stakeholders to ensure successful execution of early phase clinical trials. Participate in meetings with CROs and vendors.
Assist in User Acceptance Testing for systems including but not limited to IRT.
Qualifications:
Bachelor's degree in a scientific or healthcare-related field. Relevant experience in early phase clinical research may be considered in lieu of a degree.
Experience in a healthcare or research setting is desirable.
Familiarity with ICH-GCP guidelines, FDA regulations, and other applicable regulatory requirements governing early phase clinical trials.
Familiarity with the unique aspects of early phase clinical trials, including experience with Phase I and Phase Ib trials is desirable.
Proficiency in using clinical trial management tools specific to early phase trials is desirable.
Experience managing electronic TMF including maintenance, QC, and query management related to document collection is desirable.
Strong proficiency in MS Office, including but not limited to Outlook, Word, PowerPoint, Excel, SharePoint, and Project is required.
Exceptional organizational skills, including the ability to manage multiple tasks and priorities concurrently within the fast-paced environment of early phase trials.
Meticulous attention to detail and integrity with a commitment to data accuracy and quality.
Resourceful and proactive with strong critical thinking.
Excellent verbal and written communication skills, with the ability to effectively collaborate with diverse stakeholders.
Demonstrated problem-solving abilities and the capacity to work both independently and as part of a team.
Flexibility and adaptability to thrive in a dynamic early phase trial environment; good team player.
Scorpion Therapeutics Inc. is an Equal Opportunity Employer who strives to create and maintain a diverse working environment. We do not discriminate for reasons of race, color, religion, gender, national origin, age, sexual orientation, marital or veteran status, disability, or any other legally protected status. Beginning October 13, 2021, Scorpion Therapeutics requires all new hires to be fully vaccinated against COVID-19. If you are unable to receive the vaccine due to a disability or serious medical condition, or because of your sincerely held religious beliefs, you will have an opportunity to request a reasonable accommodation.