Biology Co-Op/Internship (Paid)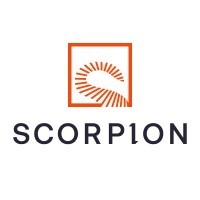 Scorpion Therapeutics
Boston, MA, USA
Posted on Thursday, May 11, 2023
Scorpion Therapeutics is a precision oncology company founded in February 2020 by a preeminent group of scientists from Harvard University/Massachusetts General Hospital – Keith Flaherty, MD, Gaddy Getz, Ph.D. and Liron Bar-Peled, Ph.D. The company has raised $270M in Series A and Series B financings led by blue-chip investors, including Atlas Venture, Boxer Capital of Tavistock Group, EcoR1 Capital, LLC, Omega Funds, and Vida Venture.
Scorpion Therapeutics' mission is to serve oncology patients by discovering and developing best-in-class and first-in-class, small molecule cancer medicines that address large patient segments with significant unmet medical needs. To accomplish this mission, we are building a highly collaborative team focused on the pursuit of novel approaches to small molecule drug discovery. This approach relies upon dynamic collaboration between cancer biology, proteomics, informatics, structural biology and medicinal chemistry – with the ultimate goal of realizing the full potential of targeted/precision oncology.
The ideal biology co-op candidate would have experience with basic lab techniques (making solutions and dilutions and pipetting; experience with PCR, gel electrophoresis, western blotting, and/or tissue culture is a plus); such experience may have been realized through a lab course or a prior internship.
Roles, Responsibilities and Learning Opportunities
Maintain human tumor cell lines in tissue culture (thawing, freezing, splitting cell lines). We are regularly developing new CRISPR engineered cell lines (e.g. knockout and knock-in mutation/insertions) that require maintenance as pools and sub-cloning. This will be a great opportunity for the co-op student to gain valuable TC experience and exposure to CRISPR engineering.
The co-op will assist in cellular assays and MOA studies, with a focus on cell growth (CTGlo, colony formation) and biomarkers (HTRF, alphaLISA, Western blot, Jess). The student will gain experience with the design and execution of cellular assays, data analysis and communication of results in a team environment.
The co-op student will learn documentation of experimental results in an electronic notebook and the use of data analysis and data archive systems.
Additional learning opportunities
The student will work on a team executing against a goal of delivering oncology drugs to patients.
The student will gain exposure to using equipment such as the Licor, Echo, PHERAstar, and MultiDrop Combi.
The student will gain valuable experience working in a collaborative team environment and interactions that contribute to a positive work environment, including safety, lab hygiene, and general lab duties such as stocking and reagent preparation.
Scorpion Therapeutics Inc. is an Equal Opportunity Employer who strives to create and maintain a diverse working environment. We do not discriminate for reasons of race, color, religion, gender, national origin, age, sexual orientation, marital or veteran status, disability, or any other legally protected status. Beginning October 13, 2021, Scorpion Therapeutics requires all new hires to be fully vaccinated against COVID-19. If you are unable to receive the vaccine due to a disability or serious medical condition, or because of your sincerely held religious beliefs, you will have an opportunity to request a reasonable accommodation.