Scientist I/II, Structural Biologist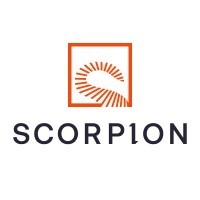 Scorpion Therapeutics
Boston, MA, USA
Posted on Friday, May 5, 2023
Scorpion Therapeutics is a precision oncology company founded in February 2020 by a preeminent group of scientists from Harvard University/Massachusetts General Hospital – Keith Flaherty, MD, Gaddy Getz, Ph.D. and Liron Bar-Peled, Ph.D. The company has raised $270M in Series A and Series B financings led by blue-chip investors, including Atlas Venture, Boxer Capital of Tavistock Group, EcoR1 Capital, LLC, Omega Funds, and Vida Venture.
Scorpion Therapeutics' mission is to serve oncology patients by discovering and developing best-in-class and first-in-class, small molecule cancer medicines that address large patient segments with significant unmet medical needs. To accomplish this mission, we are building a highly collaborative team focused on the pursuit of novel approaches to small molecule drug discovery. This approach relies upon dynamic collaboration between cancer biology, proteomics, informatics, structural biology and medicinal chemistry – with the ultimate goal of realizing the full potential of targeted/precision oncology.
Scientist I/II, Structural Biologist
We are seeking a highly motivated Scientist I/II with a deep understanding of structural biology to join our dynamic drug discovery team. Scorpion's ambitious programs require innovative solutions for difficult problems. You will serve a critical role in designing, purifying, and structurally characterizing target proteins or complexes. In addition, you'll help coordinate structural biology or protein production efforts at external CROs, provide mechanistic understanding of protein structure-function relationships, and offer insights to improve compound potency. As part of the structural biology platform, you will use your expertise as a member on multiple project teams. This is a unique opportunity to work closely with a skilled group of scientists representing medicinal chemistry, biochemistry, computational chemistry, biology, and other disciplines to advance programs to the clinic.
Key Responsibilities:
Design and prosecute gene-to-structure projects for new protein targets
Utilize Scorpion's internal protein production and crystallography core
Perform high-throughput crystallization screens, optimize, and ship co-crystals for data collection
Contribute to project strategy as a member of multiple project teams
Analyze and present findings to colleagues
Collaborate with Scorpion colleagues in biochemistry, chemical biology, chemical data science, and medicinal chemistry on both early-stage and advanced programs
Help manage protein production and structural biology at CROs
Maintain excellent records and communication across internal and external colleagues
Professional Experience/Qualifications:
PhD in Structural Biology, Biochemistry, or Biophysics, or a related field with 0-2 years of experience with protein purification and crystallography in industry setting
Demonstrated experience in protein construct design, bacterial expression, and purification
Expert in high-throughput crystal screening equipment and protocols
Proficiency in crystallography software for solution, refinement, visualization, and analysis
Preferred experience with small molecule protein inhibitors
Experience with Cryo-EM, NMR, or mass spectrometry is a plus, but is not required
Exceptional interpersonal and communication skills, with demonstrated ability to work collaboratively in a fast-paced cross-functional environment
Scorpion Therapeutics Inc. is an Equal Opportunity Employer who strives to create and maintain a diverse working environment. We do not discriminate for reasons of race, color, religion, gender, national origin, age, sexual orientation, marital or veteran status, disability, or any other legally protected status. Beginning October 13, 2021, Scorpion Therapeutics requires all new hires to be fully vaccinated against COVID-19. If you are unable to receive the vaccine due to a disability or serious medical condition, or because of your sincerely held religious beliefs, you will have an opportunity to request a reasonable accommodation.