Director/Sr. Director, Quality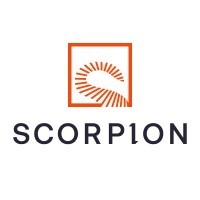 Scorpion Therapeutics
Quality Assurance
Boston, MA, USA
Posted on Friday, April 14, 2023
Scorpion Therapeutics is a precision oncology company founded in February 2020 by a preeminent group of scientists from Harvard University/Massachusetts General Hospital – Keith Flaherty, MD, Gaddy Getz, Ph.D. and Liron Bar-Peled, Ph.D. The company has raised $270M in Series A and Series B financings led by blue-chip investors, including Atlas Venture, Boxer Capital of Tavistock Group, EcoR1 Capital, LLC, Omega Funds, and Vida Venture.
Scorpion Therapeutics' mission is to serve oncology patients by discovering and developing best-in-class and first-in-class, small molecule cancer medicines that address large patient segments with significant unmet medical needs. To accomplish this mission, we are building a highly collaborative team focused on the pursuit of novel approaches to small molecule drug discovery. This approach relies upon dynamic collaboration between cancer biology, proteomics, informatics, structural biology and medicinal chemistry – with the ultimate goal of realizing the full potential of targeted/precision oncology.
We are seeking a highly motivated and experienced Director/Sr. Director of Quality to lead our quality function. The successful candidate will be responsible for ensuring compliance with quality standards, overseeing all aspects of quality control, and leading continuous improvement efforts across the organization. The candidate must have experience with both CMC (Chemistry, Manufacturing, and Controls) and QMS (Quality Management Systems) in a biotechnology or pharmaceutical setting. Experiences with GCP and GLP are also desired.
KEY RESPONSIBILITIES
Develop, implement, and maintain a comprehensive, phase appropriate quality system, including policies, procedures, maintain regulatory status, and guidelines in compliance with relevant regulatory requirements, such as FDA, EMA, ICH.
Oversee all aspects of the quality function, quality assurance, and quality systems, to ensure that all products and processes are consistent with established quality standards.
Provide Quality oversight of all GMP CMC activities (e.g., review/approval of batch records, specifications, batch disposition, stability protocols, etc.)
Develop fit-for-purpose internal SOPs, work instructions, and other processes to ensure appropriate employee training and adherence to quality management system (QMS) across the GxPs;
Ensure training documentation are current, relevant and appropriately maintained.
Ensure the qualification, selection and management of vendors and contractors through defined qualified processes.
Create a process for identifying, adjudicating and remediating risks and/or compliance concerns/issues. Ensure rapid escalation of significant quality issues or concerns
Manage the Corrective and Preventive Action (CAPA) program to identify and address quality issues, root cause analysis, and preventive measures.
Provide strategic direction and leadership to the quality team, including hiring, training, and mentoring staff members.
Develop and implement quality metrics to monitor and track performance, identify trends, and drive continuous improvement.
Conduct internal audits and manage/conduct external audits to ensure compliance with regional specific regulations and standards.
Collaborate with cross-functional teams, including Manufacturing, Regulatory Affairs, Clinical and R&D, to ensure quality compliance throughout the product development life cycle.
PROFESSIONAL EXPERIENCE/QUALIFICATIONS
Degrees in Bachelor or Master in a scientific discipline (e.g., Chemistry, Biology, Biochemistry) or related life-science discipline.
At least 10 years of experience in quality assurance, quality control, and/or quality systems in a biotechnology or pharmaceutical setting.
Strong knowledge of CMC and QMS requirements and experience in implementing them. GCP and GLP Quality experience not required, preferred.
Proven leadership skills with the ability to build and motivate a high-performing team.
Excellent communication and interpersonal skills to establish effective relationships with internal and external stakeholders.
Demonstrated experience in managing internal and external audits and interacting with regulatory agencies.
Strong problem-solving skills with the ability to identify issues, develop solutions, and implement corrective and preventive actions.
Ability to work in a fast-paced, dynamic environment and manage multiple priorities and deadlines.
Strong computer skills, including experience with electronic quality management systems.
Regulatory experience in drug development, including IND/CTA, NDA, BLA/MAA filings and health authority inspections.
Scorpion Therapeutics Inc. is an Equal Opportunity Employer who strives to create and maintain a diverse working environment. We do not discriminate for reasons of race, color, religion, gender, national origin, age, sexual orientation, marital or veteran status, disability, or any other legally protected status. Beginning October 13, 2021, Scorpion Therapeutics requires all new hires to be fully vaccinated against COVID-19. If you are unable to receive the vaccine due to a disability or serious medical condition, or because of your sincerely held religious beliefs, you will have an opportunity to request a reasonable accommodation.