Machine Learning Intern, Computer Vision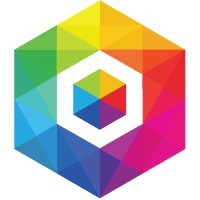 Recursion
Software Engineering
Quebec City, QC, Canada
Posted on Friday, May 19, 2023
Your work will change lives. Including your own.
The Impact You'll Make
Recursion is revolutionizing the drug discovery process by combining automated high-throughput cellular biology, diverse omics data sets, and artificial intelligence. We are seeking a research intern who is passionate about exploring new ideas in computer vision and their potential application to industrialized drug discovery. As a research intern, you will play an important role in performing research on one of the following topics, depending on interests and skills:
Multimodal learning where one modality is cellular images

Generative cellular image models, especially diffusion models
Recursion is passionate about open science, so you will be encouraged to work towards publishing any interesting results at the top machine learning conferences (NeurIPS, ICML, ICLR, etc.). Join us at Recursion and be part of a team that is reimagining drug discovery through cutting-edge technology and machine learning.
Location:
This position is remote, based at our office in Montreal, housed at Mila - Quebec AI Institute, the largest AI institute in the world or any other Recursion office depending on your preference.
The Team You'll Join
You will be joining the Machine Learning Research team in Montreal. This team works on developing the next generation of machine learning approaches for drug discovery.
The Experience You'll Need
Studying Computer Science or related quantitative fields or the equivalent practical experience.

Experience applying modern machine learning methods to solve real-world problems in selected domains, especially in computer vision and at least one listed in 'You'll Work On' section.

Experience using modern technologies to accelerate machine learning and deep learning, especially PyTorch.

Outstanding past projects, publications, and presentations.

Curiosity and the professional skill-set to excel in an open, highly collaborative environment.
How You'll be Supported
You'll work closely with our Research Scientists, with

regular 1:1s that provide opportunities for support and feedback, and a collaborative work environment.
The Values That We Hope You Share:
We Care:

We care about our drug candidates, our Recursionauts, their families, each other, our communities, the patients we aim to serve and their loved ones. We also care about our work.

We Learn:

Learning from the diverse perspectives of our fellow Recursionauts, and from failure, is an essential part of how we make progress.

We Deliver:

We are unapologetic that our expectations for delivery are extraordinarily high. There is urgency to our existence: we sprint at maximum engagement, making time and space to recover.

Act Boldly with Integrity:

No company changes the world or reinvents an industry without being bold. It must be balanced; not by timidity, but by doing the right thing even when no one is looking.

We are One Recursion:

We operate with a 'company first, team second' mentality. Our success comes from working as one interdisciplinary team.
Recursion spends time and energy connecting every aspect of work to these values. They aren't static, but regularly discussed and questioned because we make decisions rooted in those values in our day-to-day work. You can read more about our values and how we live them every day here.
More About Recursion
Central to our mission is the Recursion Operating System, or Recursion OS, that combines an advanced infrastructure layer to generate what we believe is one of the world's largest and fastest-growing proprietary biological and chemical datasets and the Recursion Map, a suite of custom software, algorithms, and machine learning tools that we use to explore foundational biology unconstrained by human bias and navigate to new biological insights which may accelerate our programs. We are a biotechnology company scaling more like a technology company. Recursion is proudly headquartered in Salt Lake City.
Learn more at www.recursion.com, or connect on Twitter and LinkedIn.
Recursion is an Equal Opportunity Employer that values diversity and inclusion. All qualified applicants will receive consideration for employment without regard to race, color, religion, sex, sexual orientation, gender identity, national origin, age, disability, veteran status, or any other characteristic protected under applicable federal, state, local, or provincial human rights legislation.