Vice President, Clinical Development, Rare Disease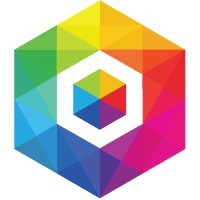 Recursion
Remote
Posted on Saturday, April 1, 2023
Your work will change lives. Including your own.
The Impact You'll Make
You will join an innovative and passionate clinical development team dedicated to improving the lives of patients suffering from devastating diseases. You will lead the innovative clinical development strategy and execution for a portfolio of rare disease clinical programs, represent Recursion to investigators, patient advocacy groups and key opinion leaders, and act as medical monitor for one or more programs. You will collaborate with translational and data scientists across the organization to develop Recursion's data-to-therapeutic pipeline to discover new impactful medicines. .
Lead

development strategy and refinement of the clinical plans for rare diseases affecting the nervous system, integrating clinical, pre-clinical, CMC, regulatory and corporate strategy. Provide leadership to clinical project teams.

Deliver

excellence in both strategy and execution of the clinical programs by working closely with internal and external partners in clinical operations, project management, biostatistics, data management, regulatory affairs, nonclinical, CMC, medical writing, and others. Conduct trials using GCP and high ethical standards and ensure compliance to these standards.

Manage

completion of all deliverables required for the success of clinical programs by performing and/or contributing to the following:

Regulatory document preparation and review (e.g. briefing documents, applications for special designations, PIP, IND and BLA submissions)

Writing and development of clinical documentation including protocols, clinical study reports, investigator brochures

Medical monitoring of clinical trials including ongoing safety monitoring; Regulatory safety reporting (serious AEs and periodic safety updates).

Clinical trial data review including internal summary presentations as required

Inspire

and build relationships with clinical investigators, thought leaders and patient advocacy groups; Participate in conferences and share our breakthrough science with rare disease patients and the scientific community.
The Team You'll Join
As VP, Clinical Development you'll report directly to the Chief Medical Officer and will be a key member of the Development Anchor Leadership Team. The Development Team is an empowered, execution-minded group of clinical development professionals responsible for translating Recursion's innovative science to patients. In your role, you will lead the strategic development of Phase 1, proof-of-concept, and pivotal studies for a portfolio of diverse therapeutic programs in an exciting startup environment. You will need a unique combination of strong fundamentals in clinical development and the ability to be creative in identifying and crafting the right strategy for diseases with very little precedent.
The Experience You'll Need
Medical Degree required

7+ years' experience in Clinical Research and/or Drug Development in Pharmaceutical or Biotechnology

Experience in design, execution, and monitoring of clinical trials is required

Experience in developing investigational therapies for rare diseases is desired as is experience with/comfort in translational drug development

Capable of prioritizing tasks and delivering on deadlines with attention to detail

Effective skills directed toward driving collaboration, achieving results, influencing, and resolving conflicts across internal and external stakeholders

Highly motivated, decisive, and results-oriented individual who is proactive, resourceful, and efficient with the flexibility and creativity to excel in and contribute to a rapidly growing drug discovery and development company
Location
Making Salt Lake City your home base is ideal, however, we will consider remote work for this position. We ask that remote employees commit to regular on-site visits for routine work and departmental events.
#LI-CP1
#LI-REMOTE
The Values That We Hope You Share:
We Care:

We care about our drug candidates, our Recursionauts, their families, each other, our communities, the patients we aim to serve and their loved ones. We also care about our work.

We Learn:

Learning from the diverse perspectives of our fellow Recursionauts, and from failure, is an essential part of how we make progress.

We Deliver:

We are unapologetic that our expectations for delivery are extraordinarily high. There is urgency to our existence: we sprint at maximum engagement, making time and space to recover.

Act Boldly with Integrity:

No company changes the world or reinvents an industry without being bold. It must be balanced; not by timidity, but by doing the right thing even when no one is looking.

We are One Recursion:

We operate with a 'company first, team second' mentality. Our success comes from working as one interdisciplinary team.
Recursion spends time and energy connecting every aspect of work to these values. They aren't static, but regularly discussed and questioned because we make decisions rooted in those values in our day-to-day work. You can read more about our values and how we live them every day here.
More About Recursion
Central to our mission is the Recursion Operating System, or Recursion OS, that combines an advanced infrastructure layer to generate what we believe is one of the world's largest and fastest-growing proprietary biological and chemical datasets and the Recursion Map, a suite of custom software, algorithms, and machine learning tools that we use to explore foundational biology unconstrained by human bias and navigate to new biological insights which may accelerate our programs. We are a biotechnology company scaling more like a technology company. Recursion is proudly headquartered in Salt Lake City.
Learn more at www.recursion.com, or connect on Twitter and LinkedIn.
Recursion is an Equal Opportunity Employer that values diversity and inclusion. All qualified applicants will receive consideration for employment without regard to race, color, religion, sex, sexual orientation, gender identity, national origin, age, disability, veteran status, or any other characteristic protected under applicable federal, state, local, or provincial human rights legislation.