Associate Director, CMC Drug Substance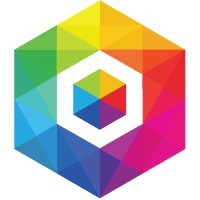 Recursion
Salt Lake City, UT, USA
Posted on Wednesday, March 22, 2023
Your work will change lives. Including your own.
Recursion is the clinical-stage biotechnology company decoding biology by integrating technological innovations across biology, chemistry, automation, data science, and engineering to radically improve the lives of patients and industrialize drug discovery. Our team is working to solve some of the hardest, most meaningful problems facing human health today. Come join us in our mission to decode biology to radically improve lives, while doing the most impactful work of your life.
We care about our drug candidates, our Recursionauts, their families, each other, the communities in which we live and work, and we care deeply about the patients we aim to serve and their loved ones. We also care about our work; we operate with an owner's mindset. We care so much that we are willing to do and say the hard things to make each other and the company better.
The Impact You'll Make
Recursion Pharmaceuticals is on the cutting edge of drug discovery generating proprietary maps of biology that provide unique insights driving target identification, validation and ultimately novel clinical candidates. We are seeking an Associate Director, CMC Drug Substance to advance our current and future clinical assets through development and ultimately to patients in need. In this role, you will:
Lead

external drug substance development across our portfolio including oversight of CDMOs and strategic technical development relationships

Provide

technical leadership, project management and oversight of drug substance process development and manufacturing activities supporting Recursion's clinical programs

Ensure

delivery of drug substance from external manufacturing campaigns adhering to current quality guidelines and delivery timelines. Typical travel to external manufacturing sites is 10-20% of the time.

Critically analyze

process and analytical data to identify and resolve key synthetic challenges during drug substance development

Participate

in developing and extending our CDMO relationships, budget planning and forecasting for drug substance expenditures and achieving our quality requirements
Location
Making Salt Lake City your home base is ideal, however, we will consider remote work for this position. We ask that remote employees commit to regular on-site visits for routine work and departmental events.
The Team You'll Join
As Associate Director, CMC Drug Substance, you will be an essential member of the Recursion CMC Team reporting to the Senior Director, CMC Drug Substance. The CMC Team is an empowered, execution-minded group of scientists and technical experts responsible for translating Recursion's innovative science to patients in clinic through CMC activities and deliverables.
The Experience You'll Need
Ph.D. in organic chemistry or closely related field with a minimum of 5-8 years experience or M.S. with 8-12 years of experience

Strong knowledge and experience in small molecule drug substance process development and manufacturing best practices across all phases of drug development, from initial regulatory filings through registration, validation and launch

Prior experience leading external development and CDMO relationships is a plus

Demonstration of cross-functional understanding related to drug substance development including salt/polymorph screening, phase appropriate analytical development, standard process of drug product development, quality and regulatory affairs

Well-versed in the latest trends impacting drug substance technology, manufacturing and the outsourcing industry
#LI-LM1
#LI-Remote
The Values That We Hope You Share:
We Care:

We care about our drug candidates, our Recursionauts, their families, each other, our communities, the patients we aim to serve and their loved ones. We also care about our work.

We Learn:

Learning from the diverse perspectives of our fellow Recursionauts, and from failure, is an essential part of how we make progress.

We Deliver:

We are unapologetic that our expectations for delivery are extraordinarily high. There is urgency to our existence: we sprint at maximum engagement, making time and space to recover.

Act Boldly with Integrity:

No company changes the world or reinvents an industry without being bold. It must be balanced; not by timidity, but by doing the right thing even when no one is looking.

We are One Recursion:

We operate with a 'company first, team second' mentality. Our success comes from working as one interdisciplinary team.
Recursion spends time and energy connecting every aspect of work to these values. They aren't static, but regularly discussed and questioned because we make decisions rooted in those values in our day-to-day work. You can read more about our values and how we live them every day here.
More About Recursion
Central to our mission is the Recursion Operating System, or Recursion OS, that combines an advanced infrastructure layer to generate what we believe is one of the world's largest and fastest-growing proprietary biological and chemical datasets and the Recursion Map, a suite of custom software, algorithms, and machine learning tools that we use to explore foundational biology unconstrained by human bias and navigate to new biological insights which may accelerate our programs. We are a biotechnology company scaling more like a technology company. Recursion is proudly headquartered in Salt Lake City.
Learn more at www.recursion.com, or connect on Twitter and LinkedIn.
Recursion is an Equal Opportunity Employer that values diversity and inclusion. All qualified applicants will receive consideration for employment without regard to race, color, religion, sex, sexual orientation, gender identity, national origin, age, disability, veteran status, or any other characteristic protected under applicable federal, state, local, or provincial human rights legislation.