Associate Director, Tissue Culture Production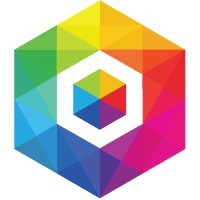 Recursion
People & HR
Salt Lake City, UT, USA
Posted on Friday, March 17, 2023
Your work will change lives. Including your own.
The Impact You'll Make
Recursion Pharmaceuticals is at the forefront of re-imagining drug discovery through the integration of automated cell biology, generation of high-dimensional and diverse data sets, and sophisticated analytics. We are seeking an Associate Director to lead our Tissue Culture Core team to drive consistent and high-quality mammalian cells for use in the drug discovery and drug development process. You will focus on system coordination, development and oversight applicable to cellular production. You will partner with process development including technical transfer of processes, process monitoring, process troubleshooting, and continuous improvement. In this role, you will:
Lead

a team of Supervisors and Cell Culture Associates to scale and bank mammalian cells (primary lines and iPSC-derived tissue) to enable Recursion to build Maps of Biology

Manage

various aspects of operations to ensure smooth and efficient laboratory function by coordinating resources, activities, and people to achieve production goals while maintaining quality, productivity, continuous improvement and safety

Foster

collaboration and coordination among different departments, teams, and stakeholders involved in the production processes. This includes ensuring effective communication, resolving conflicts, and promoting a "One Recursion" work environment

Monitor

production activities to assess progress and performance against set goals by implementing quality control measures, tracking production metrics, identifying deviations, and taking corrective actions

Problem-solve to identify and address challenges that arise during cellular production and scale by finding root causes, developing solutions, and implementing state-of-the-art industrialized solutions to enhance efficiency and productivity
Location:
This position is based at our headquarters in Salt Lake City, UT
The Team You'll Join
Reporting to the Senior Director, Cell Culture Cores, you'll join the Tissue Culture Cores Facility Team within Recursion's Core Operations Department. This team provides high-quality, consistent cells for Recursion's High Throughput Screening (HTS) and Biology efforts in support of drug discovery and development. TC Cores is involved in the translation, scale and banking of critical cell culture resources, improving existing operations with the validation of novel in vitro culture systems, enabling innovative gene delivery and gene expression systems while monitoring the logistics and specifications applied to individual productions.
The Experience You'll Need
MS in Biology, Bioengineering, or related field with 5+ years experience OR BS with 7+ years experience in mammalian cell-based translation and process scale, manufacturing, process development, quality, or related disciplines

3+ years leadership experience

Experience in leading and building strategy for a Tissue Culture (in vitro) Core(s)

Experience in building the readiness strategy for production of mammalian cell lots (expansions to bank/experimentation), cell to images

Experience in the use of mammalian cells in "bench to bedside" strategy

Cell culture process development using single use/bioreactor development/optimization

Knowledge of GLP/GMP regulations and requirements for facilities and equipment within manufacturing

Experience with digital solutions for manufacturing and cellular production (LIMS)

Experience with GLP/GMP system strategies, implementation, staffing, procedures, and documentation

Demonstrated experience sourcing, selecting, mentoring, building, and leading technical teams and developing people

Demonstrated ability to build trustful and effective relationships

Ability to lead through uncertainty in a rapidly changing environment

Ability to build teams where employees have a shared vision and purpose; demonstrated experience building unity between sites and/or functions

Exceptional ability to influence, partner, and collaborate across all levels of the organization
How You'll be Supported
Weekly 1:1s with manager provides opportunities for support and feedback

Skilled tissue culture staff provides training on all production protocols promoting industrialized mindset

Cross-functional interaction and participation across project teams broadens impact
#LI-LM1
The Values That We Hope You Share:
We Care:

We care about our drug candidates, our Recursionauts, their families, each other, our communities, the patients we aim to serve and their loved ones. We also care about our work.

We Learn:

Learning from the diverse perspectives of our fellow Recursionauts, and from failure, is an essential part of how we make progress.

We Deliver:

We are unapologetic that our expectations for delivery are extraordinarily high. There is urgency to our existence: we sprint at maximum engagement, making time and space to recover.

Act Boldly with Integrity:

No company changes the world or reinvents an industry without being bold. It must be balanced; not by timidity, but by doing the right thing even when no one is looking.

We are One Recursion:

We operate with a 'company first, team second' mentality. Our success comes from working as one interdisciplinary team.
Recursion spends time and energy connecting every aspect of work to these values. They aren't static, but regularly discussed and questioned because we make decisions rooted in those values in our day-to-day work. You can read more about our values and how we live them every day here.
More About Recursion
Central to our mission is the Recursion Operating System, or Recursion OS, that combines an advanced infrastructure layer to generate what we believe is one of the world's largest and fastest-growing proprietary biological and chemical datasets and the Recursion Map, a suite of custom software, algorithms, and machine learning tools that we use to explore foundational biology unconstrained by human bias and navigate to new biological insights which may accelerate our programs. We are a biotechnology company scaling more like a technology company. Recursion is proudly headquartered in Salt Lake City.
Learn more at www.recursion.com, or connect on Twitter and LinkedIn.
Recursion is an Equal Opportunity Employer that values diversity and inclusion. All qualified applicants will receive consideration for employment without regard to race, color, religion, sex, sexual orientation, gender identity, national origin, age, disability, veteran status, or any other characteristic protected under applicable federal, state, local, or provincial human rights legislation.