Director, Product Quality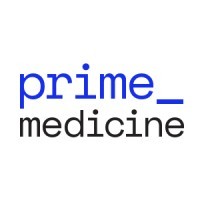 Prime Medicine
Product, Quality Assurance
Cambridge, MA, USA
Posted on Friday, April 21, 2023
Company Overview:
Prime Medicine is a leading biotechnology company dedicated to creating and delivering the next generation of gene editing therapies to patients. The Company is leveraging its proprietary Prime Editing platform, a versatile, precise and efficient gene editing technology, to develop a new class of differentiated, one-time, potentially curative genetic therapies. Designed to make only the right edit at the right position within a gene while minimizing unwanted DNA modifications, Prime Editors have the potential to repair almost all types of genetic mutations and work in many different tissues, organs and cell types.
Prime Medicine is currently progressing a diversified portfolio of eighteen programs initially focused on genetic diseases with a fast, direct path to treating patients or with a high unmet need because they cannot be treated using other gene-editing approaches. Over time, the Company intends to maximize Prime Editing's therapeutic potential and advance potentially curative therapeutic options to patients for a broad spectrum of diseases. For more information, please visit www.primemedicine.com.
Position Overview:
We're looking for an experienced professional who can provide operational management and strategic planning of Quality Assurance activities supporting Prime Medicine's drug products and gene editing components throughout their lifecycle. The ideal candidate will bring a proven track record of developing and implementing Quality by Design (QbD) approaches while promoting a culture of quality and operational excellence. The candidate should be adept at identifying and mitigating quality risks at the leading edge of regulatory science. The ideal candidate will also lead by example as an active member of CMC teams to drive the development and execution of quality strategies to make, assess, release and deliver quality Prime Edited clinical supplies and ensure the quality of data needed to support regulatory filings. This is an exciting, interdisciplinary role that will shape the way we safely and effectively deliver on the promise of Prime Editing.
Responsibilities:
Provide oversight and strategic guidance throughout the product lifecycle to ensure right-first-time quality.
Establish and clearly communicate quality standards and expectations for products and processes to ensure Quality by Design principles are understood and instilled among project and program teams.
Proactively identify and prioritize Quality risks and improvement opportunities in the context of scientific understanding and regulatory compliance requirements.
Represent Quality Assurance on cross-functional CMC teams, proactively setting and meeting quality-related plans and objectives to support the successful end-to-end execution of manufacturing, testing and distribution activities.
Contribute to the development and deployment of control strategies to smoothly advance the product development lifecycle from IND-enabling studies through process validation and continuous process verification.
Provide leadership and guidance in the preparation of Quality Module sections of relevant regulatory dossiers and help strategize responses to health authority queries in the framework of evolving regulatory requirements and expectations.
Champion an approach to communication and knowledge sharing that ensures each employee is given the tools and information they need to perform their job effectively and in engaged collaboration with their colleagues across departments.
Qualifications:
Advanced degree in science or engineering strongly preferred; additional leadership or business credentials a plus.
A minimum of 8, 10, and 15 years (for Ph.D., M.S., B.S. respectively) of relevant industrial biotech quality assurance experience. Additional roles in biopharmaceutical analytical development, process development or manufacturing are beneficial.
Experience in cell or gene therapy/editing highly desired.
Demonstrated ability to bring scientific acumen to bear on the interpretation and application of GMP regulations in a phase-appropriate manner.
Proficiency in applied statistics (e.g., regression analysis, DoE, statistical process control); Six Sigma Black Belt preferred.
Excellent verbal and written communication skills.
Strong interpersonal skills and an ability to partner cross-functionally to establish trust and foster teamwork.
Some travel may be required.
Prime Medicine is proud to be an equal opportunity employer. All qualified applicants will receive consideration for employment without regard to race, color, religion, sex, national origin, age, sexual orientation, gender identity, disability, veteran status, or any other classification protected by law.