Senior Scientist I/II, High-Throughput Screening and NGS Implementation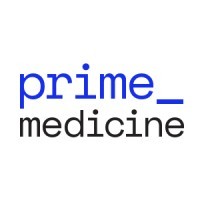 Prime Medicine
Cambridge, MA, USA
Posted on Wednesday, April 12, 2023
Company Overview:
Prime Medicine is a leading biotechnology company dedicated to creating and delivering the next generation of gene editing therapies to patients. The Company is leveraging its proprietary Prime Editing platform, a versatile, precise and efficient gene editing technology, to develop a new class of differentiated, one-time, potentially curative genetic therapies. Designed to make only the right edit at the right position within a gene while minimizing unwanted DNA modifications, Prime Editors have the potential to repair almost all types of genetic mutations and work in many different tissues, organs and cell types.
Prime Medicine is currently progressing a diversified portfolio of eighteen programs initially focused on genetic diseases with a fast, direct path to treating patients or with a high unmet need because they cannot be treated using other gene-editing approaches. Over time, the Company intends to maximize Prime Editing's therapeutic potential and advance potentially curative therapeutic options to patients for a broad spectrum of diseases. For more information, please visit www.primemedicine.com.
Position Overview:
We are currently seeking a motivated, self-starting, and experienced automation leader with expertise in implementation of fully integrated, end-to-end, walk-away automation systems. These systems support R&D efforts across the organization, with emphasis on high-throughput cell-based methods and Next Gen library production.
The candidate will join and contribute to a talented and highly productive team focused on working with scientists to understand, develop, and launch technology based on needs. The candidate will apply their expertise to implement and advance workflows, increase throughput, reduce variability, and increase reliability of workflows and systems.
Key Responsibilities:
Program and script walk-up and fully integrated methods for automation systems (HRB and Retisoft)
Support R&D teams by evaluating needs, workflow and method development, and method verification
Provide support to end users for instrument related incidents, recoveries, and troubleshooting
Work with vendors and consultants to resolve and improve processes
Integrate workflows with ELN (Benchling) and LIMS to support scalability
Maintain detailed and complete electronic lab notebooks and documentation records
Present findings to internal teams and represent Prime at external forums
Qualifications/Requirements:
PhD plus 3-6 years' relevant industrial R&D experience or BS/MS plus 8+ years' relevant industrial experience
Experience in workflow creation and programming (C++, C#, .NET)
Experience with Tecan FluentControl
Experience automating lab procedures
Proficiency in cell culture, including primary cells, and BSL-2 safety
Ability to work effectively on cross-functional teams with a willingness to roll-up-sleeves to get things done
Excellent communication and presentation skills, ability to influence and engage across all levels of the company and with external stakeholders; strong interpersonal skills/diplomacy, and negotiation skill
Eager to work collaboratively in a fast-paced, dynamic, entrepreneurial, and team-based setting
Prime Medicine is proud to be an equal opportunity employer. All qualified applicants will receive consideration for employment without regard to race, color, religion, sex, national origin, age, sexual orientation, gender identity, disability, veteran status, or any other classification protected by law.