Associate Scientist/Senior Associate Scientist, Ophthalmology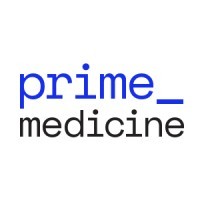 Prime Medicine
Cambridge, MA, USA
Posted on Wednesday, April 12, 2023
Company Overview:
Prime Medicine is a leading biotechnology company dedicated to creating and delivering the next generation of gene editing therapies to patients. The Company is leveraging its proprietary Prime Editing platform, a versatile, precise and efficient gene editing technology, to develop a new class of differentiated, one-time, potentially curative genetic therapies. Designed to make only the right edit at the right position within a gene while minimizing unwanted DNA modifications, Prime Editors have the potential to repair almost all types of genetic mutations and work in many different tissues, organs and cell types.
Prime Medicine is currently progressing a diversified portfolio of eighteen programs initially focused on genetic diseases with a fast, direct path to treating patients or with a high unmet need because they cannot be treated using other gene-editing approaches. Over time, the Company intends to maximize Prime Editing's therapeutic potential and advance potentially curative therapeutic options to patients for a broad spectrum of diseases. For more information, please visit www.primemedicine.com.
Position Overview:
We are seeking an Associate / Sr. Associate Scientist who is technically skilled, self-motivated, and organized to join our multidisciplinary program team focused on developing novel engineered prime editing therapies targeting vision loss. This desired candidate is expected to have strong experience in cell and molecular biology, and assay development skills. Primary responsibilities will include but are not limited to mammalian cell culture, molecular cloning, delivering gene editing reagents into suspension/adherent cells, assay development (qRT-PCR, ddPCR), cell line development, in vitro functional assays, and assessing gene editing frequency by NGS. The candidate will have the opportunity to work with talented, highly collaborative cross-functional teams engaged in developing next generation gene editing therapies for patients.
Primary Responsibilities:
Perform a variety of research activities requiring molecular biology and cell biology skills including PCR, qPCR, and DNA and RNA isolation
Contribute to the scientific discussions and output of the team
Assist in the design and assembly of molecular reagents and maintenance of cell culture
Assist in the development of assays for the Ocular Targets Team
Conduct experiments, collect and analyze experimental data, compile experimental summaries in an Electronic Lab Notebook (ELN), and present results to the larger team
Document, present, and communicate scientific findings
Adhere to all laboratory safety requirements and procedures
Qualifications:
A BS or MS in Biology or related discipline with ideally 2+ years of experience with molecular biology, biochemistry, or related fields
Effective communication skills, with the ability to describe research clearly and concisely to a cross-disciplinary audience
Proficiency in molecular biology skills, including PCR, qPCR, and DNA and RNA isolation
Experience in maintaining mammalian cell cultures and performing transfections
Experience with next-generation sequencing sample preparation and data analysis
Familiarity with gene and protein engineering, gene therapy, synthetic biology, or biotechnology is a plus
Experience conducting experiments, collecting, and analyzing experimental data, compiling experimental summaries in an Electronic Lab Notebook (ELN), and presenting results to the larger team
Goal-driven, with strong organizational skills, including record keeping, documentation, and reporting of research
Highly adaptable and comfortable in an environment with dynamic priority demands
Ability to independently learn, understand, and utilize current and developing industry practices, techniques, and standards in a rapidly advancing field
Self-motivated and effective at managing multiple projects in parallel
Rigorous and conscientious, exhibiting care and thoroughness in data interpretation
Prime Medicine is proud to be an equal opportunity employer. All qualified applicants will receive consideration for employment without regard to race, color, religion, sex, national origin, age, sexual orientation, gender identity, disability, veteran status, or any other classification protected by law.