Sr. Associate Scientist I/II In Vivo Pharmacology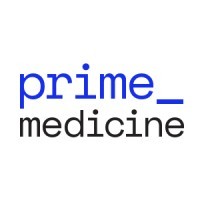 Prime Medicine
Cambridge, MA, USA
Posted on Friday, March 24, 2023
Company Overview:
Prime Medicine is a leading biotechnology company dedicated to creating and delivering the next generation of gene editing therapies to patients. The Company is leveraging its proprietary Prime Editing platform, a versatile, precise and efficient gene editing technology, to develop a new class of differentiated, one-time, potentially curative genetic therapies. Designed to make only the right edit at the right position within a gene while minimizing unwanted DNA modifications, Prime Editors have the potential to repair almost all types of genetic mutations and work in many different tissues, organs and cell types.
Prime Medicine is currently progressing a diversified portfolio of eighteen programs initially focused on genetic diseases with a fast, direct path to treating patients or with a high unmet need because they cannot be treated using other gene-editing approaches. Over time, the Company intends to maximize Prime Editing's therapeutic potential and advance potentially curative therapeutic options to patients for a broad spectrum of diseases. For more information, please visit www.primemedicine.com.
Position Overview:
Prime Medicine is seeking a self-motivated and technically accomplished Senior Associate Scientist I/II to join our team. The Senior Associate Scientist of In Vivo Pharmacology is a laboratory-based, on-site position involved in conducting preclinical animal studies to support the development of Prime Editing. He/she will support our exploratory research in disease target validation using gene editing tools in multiple disease areas including immunology, neurobiology, hepatology, and hematology. This role is an exciting opportunity to support multiple programs across the organization, involved in delivery of Prime's genome editing therapeutics to various tissues/organ systems.
Job Responsibilities:
Perform all aspects of internal in vivo studies, including procurement of all study related supplies, input into study design, assist with all technical aspects of studies with minimal supervision
Perform routine procedures in rodents, monitor animal health, measurements, and sample harvest for multiple tissues
Support the implementation and validation of new animal models
Ensure the highest standards of animal care including compliance with IACUC protocols, standard Operating Procedures, and other Policies
Work with staff scientists to establish IACUC protocols for in vivo research projects
Work with various departments to coordinate study submission
Record, prepare, and analyze data for inclusion in project reports
Assist with onboarding/training of new hires/ less experienced staff
Required Skills & Qualifications:
BA/BS with minimum of 3 years of experience or MS with at least 1 year experience in the biotechnology or pharmaceutical industry is required.
Expertise with rodent handling and common routes of administration (IV, IM, SC) is critical.
Proficiency with blood collection, necropsy, and collection of common tissues for histology required; experience in specialized area of research (CNS, oncology, etc.) preferred
Conduct laboratory procedures in compliance with established protocols/plans and with regulatory and laboratory requirements
Experience in maintaining a laboratory notebook and following protocols.
Experience with basic molecular biology techniques is preferred.
Desire and drive to learn and understand the basic biologic mechanisms underpinning our gene therapy products.
Familiarity with programs such as Excel, GraphPad Prism, and PowerPoint for data entry, analysis, and presentation.
Prime Medicine is proud to be an equal opportunity employer. All qualified applicants will receive consideration for employment without regard to race, color, religion, sex, national origin, age, sexual orientation, gender identity, disability, veteran status, or any other classification protected by law.