Fall 2023 Co-op: Liver Program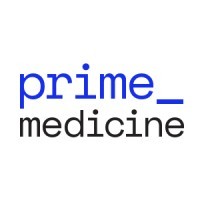 Prime Medicine
Cambridge, MA, USA
Posted on Tuesday, February 28, 2023
Company Overview:
Prime Medicine is a leading biotechnology company dedicated to creating and delivering the next generation of gene editing therapies to patients. The Company is leveraging its proprietary Prime Editing platform, a versatile, precise and efficient gene editing technology, to develop a new class of differentiated, one-time, potentially curative genetic therapies. Designed to make only the right edit at the right position within a gene while minimizing unwanted DNA modifications, Prime Editors have the potential to repair almost all types of genetic mutations and work in many different tissues, organs and cell types.
Prime Medicine is currently progressing a diversified portfolio of eighteen programs initially focused on genetic diseases with a fast, direct path to treating patients or with a high unmet need because they cannot be treated using other gene-editing approaches. Over time, the Company intends to maximize Prime Editing's therapeutic potential and advance potentially curative therapeutic options to patients for a broad spectrum of diseases. For more information, please visit www.primemedicine.com.
Co-Op Assignment Overview
Prime Medicine is seeking a co-op for the Fall 2023 semester with experience in cell and molecular biology to join the Liver team. The qualified candidate will be part of a highly collaborative fast paced project team working to validate the effectiveness of promising Prime Editors in primary cells. In addition, the candidate will be involved in establishing cellular and molecular assays that demonstrate positive phenotypic changes due to Prime Editing. In this position, you will learn and perfect cell and molecular biology skills and develop a deep understanding of gene editors and how they are delivered to liver cells.
Primary Responsibilities:
Maintain primary cell culture and perform different types of transfections in cells

Aseptic primary cell culture techniques

Assist with validation of Prime Editors to target specific disease-causing mutations

Processing gDNA for sequencing analysis (extraction, PCR, MiSeq preprocessing)

Extract DNA/RNA/protein from the cells for downstream analysis
Document, present, and communicate experimental data and conclusions in electronic notebook.
Qualifications:
Completing BS or MS in Molecular Biology/Cell Biology/Biomedical Science

Mammalian cell culture experience and aseptic techniques
Experience in experimental design, optimization, and analysis
Ability to work independently and within a team and cross functional teams
Excellent troubleshooting and communication skills
Preferred Qualifications:
Hands-on experience with cell culture is preferred

Experience with basic molecular biology assays (DNA extraction, PCR etc)

Familiarity with excel and PowerPoint for data analysis

Independently motivated, detail-oriented, and excellent problem-solving abilities
What We Offer:
A cutting-edge scientific team open to mentorship and networking

Full reimbursement for monthly commuting costs including subway, commuter rail, parking, Bluebikes, etc.

Participation in regular scientific seminars with industry experts

Full participation in employee activities including learning and development offerings, social activities, etc.
Prime Medicine is proud to be an equal opportunity employer. All qualified applicants will receive consideration for employment without regard to race, color, religion, sex, national origin, age, sexual orientation, gender identity, disability, veteran status, or any other classification protected by law.