Director/ Sr. Director, Regulatory Strategy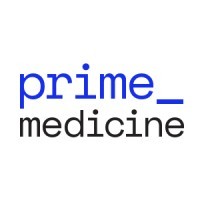 Prime Medicine
Legal
Cambridge, MA, USA
Posted on Tuesday, February 14, 2023
Company Overview:
Prime Medicine is a leading biotechnology company dedicated to creating and delivering the next generation of gene editing therapies to patients. The Company is leveraging its proprietary Prime Editing platform, a versatile, precise and efficient gene editing technology, to develop a new class of differentiated, one-time, potentially curative genetic therapies. Designed to make only the right edit at the right position within a gene while minimizing unwanted DNA modifications, Prime Editors have the potential to repair almost all types of genetic mutations and work in many different tissues, organs and cell types.
Prime Medicine is currently progressing a diversified portfolio of eighteen programs initially focused on genetic diseases with a fast, direct path to treating patients or with a high unmet need because they cannot be treated using other gene-editing approaches. Over time, the Company intends to maximize Prime Editing's therapeutic potential and advance potentially curative therapeutic options to patients for a broad spectrum of diseases. For more information, please visit www.primemedicine.com.
Position Overview:
This Director position, reporting to Senior Vice President, Head of Regulatory Affairs, will be a member of the regulatory strategy team within the Regulatory Affairs organization, responsible for the development of non-clinical and clinical regulatory strategies and lead the interactions with the regulatory authority, FDA, in US and the preparation of agency meetings and regulatory submissions, including, but not limited to, briefing documents, IND and BLA. In addition, s/he will also serve as the global regulatory lead for the assigned program(s) with the overall regulatory responsibilities for a specific programs. Internally, this role will work with the regulatory team to develop innovative regulatory approach, best regulatory practice, lead the regulatory subteam, interact cross-functionally with product development team members to provide regulatory guidance, serve as the regulatory lead on cross-functional program team, and align with all stakeholders including senior management. This role is both strategic and operational, will operate in a matrixed environment including extensive collaboration with research, non-clinical and clinical development. This role will require both the capacity to work independently, as well as to manage external vendors.
Key Responsibilities:
Serve as the Global Regulatory Lead for assigned product(s), provide regulatory leadership and guidance to the product development team for a well thought through overall regulatory strategy leading to successful regulatory meetings, submissions and approvals
Serve as regulatory representative for assigned product(s) for all regulatory responsibilities, including, but not limited to, the development and implementation of non-clinical and clinical regulatory strategy in US
Lead the Global Regulatory subteam consisting of all regulatory disciplines to plan, coordinate, execute and communicate regulatory deliverables to the project team, broader organization and senior management
Serve as the primary regulatory lead person of assigned project(s) for interactions with the US regulatory authority, FDA for all regulatory matters
Work with internal stakeholders and regulatory agencies for regulatory approaches to innovative products based on the prime editing technology
Maintain knowledge of relevant regulations and guidances. Assess and communicate regulatory requirements and expectations to ensure all product development activities are in good compliance with applicable regulations and guidances
Prepare, write, review regulatory meeting requests and briefing documents and lead the preparation and interactions with regulatory authorities
Lead the preparation of regulatory submissions such as INDs to FDA for gene editing products and companion diagnostic tests
Manage on-going regulatory submissions and reporting requirements, including annual and periodic reports
Lead and manage the regulatory aspects of product and project deliverables, timelines and budget
Work with the Head of Regulatory Affairs, lead, participate and contribute to initiatives and activities to help build a robust high performing regulatory affairs organization including operational excellence for effective and efficient execution
Identify, engage and collaborate with external regulatory experts and consultants
Qualifications:
Bachelor's degree in Life Sciences or related fields required; advanced degrees such as PhD in biomedical sciences or related fields preferred. A degree in regulatory disciplines or Regulatory Affairs Certification (RAC) certification is a plus but not required
Minimum 10 years of post-undergraduate experience in the biopharmaceutical industry and 5 years of direct experience in a regulatory strategy role required
Extensive knowledge of non-clinical and clinical development, regulatory guidelines of FDA, ICH, EMA, EU NCAs, MHRA and other international regulatory agencies
Demonstrated track records of successful regulatory meetings, IND or BLA submissions and approvals
Prior regulatory and technical experience in order of relevance in gene editing, gene therapy and biologics product development strongly desired
Extensive understanding of requirements for regulatory submissions, including IND or BLA. Hands-on regulatory writing and overall preparation of regulatory submissions for cell and gene therapy products
Excellent written and oral communication skills
Demonstrated ability to blend analytical critical thinking, problem-solving, organizational and negotiation / decision-making skills to enable scientific data-driven, regulatory compliant narratives of regulatory documents
Experience in working on cross-functional teams, providing regulatory subject matter guidance
Demonstrated ability to work in an innovative and fast-paced environment
Highly collaborative team player who fosters open communication and facilitates mutual understanding and cooperation between all stakeholders.
Prime Medicine is proud to be an equal opportunity employer. All qualified applicants will receive consideration for employment without regard to race, color, religion, sex, national origin, age, sexual orientation, gender identity, disability, veteran status, or any other classification protected by law.