Software Engineering Intern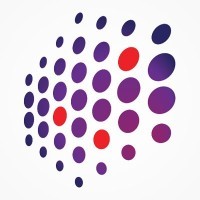 Plexium
Software Engineering
San Diego, CA, USA
Posted on Thursday, May 4, 2023
Company Overview
Plexium is a pharmaceutical company focused on developing first-in-class protein degrader therapeutics that go beyond the limitations of bivalent degraders and cereblon molecular glues. Our novel integrated drug discovery platform consists of state-of-the-art medicinal chemistry and DNA-encoded library technologies, ultra-high throughput cell-based screening, deep biological understanding of protein degradation, and extensive proteomics and informatics capabilities. Our integrated platform allows us to discover and develop novel degraders of therapeutically validated proteins for cancer and other important disease areas.
Plexium has a positive, friendly, and collaborative work environment with a culture that values teamwork, initiative, ownership and thoughtful risk-taking in developing innovative solutions to challenging scientific problems. We are committed to fostering innovation at all levels, cross-functional team collaboration, and supporting the growth and development of our team members.
Position Summary
Plexium is seeking a talented engineering intern who will work on software that incorporates hardware control, algorithm development, image processing, high performance computing, machine learning, cloud computing and web development. We use open-source software, primarily Python and C running on Linux systems. This is a temporary position with an expected work schedule of 40 hours/week during the summer break and transitioning to 20 hours/week when school is back in session. During the school year flexibility will be allowed around class schedules.
Essential Job Responsibilities
Ability to write clean, maintainable code with unit tests
Understanding of computer science fundamentals including data structures and algorithms
Ability to incorporate academic knowledge into hands-on work
Maintain a customer-oriented focus for delivering software
Education and Experience Requirements
High School Degree or equivalent
Current enrollment in an accredited BS/MS engineering or software engineering program
An interest in wide range of software tasks
Acute problem-solving skills
Strong organizational and communications skills
Willingness to learn new skills and apply them
California resident in the Greater San Diego area
The Plexium Internship Program offers a pay range based on level of education. The hour commitment per week is 40 hours, Monday through Friday during the summer, and will go to 20 hours a week when the school year starts and classes resume. Interns will be onboarded as temporary employees and will not be eligible for Plexium's benefits, equity, 401K, or bonus plan.
BS Level $22.50 per hour
MS Level $25 per hour
PhD Level $30 per hour
Notice to third party recruitment agencies: Plexium does not accept unsolicited resumes from recruiters or employment agencies. In the absence of an executed recruitment services agreement, there will be no obligation to any referral compensation or recruiter fee.
In the event a recruiter or agency submits a resume or candidate without an agreement Plexium shall explicitly reserve the right to pursue and hire those candidate(s) without any financial obligation to the recruiter or agency. Any unsolicited resumes, including those submitted to hiring managers, shall be deemed the property of Plexium.