Scientist II, Proteomics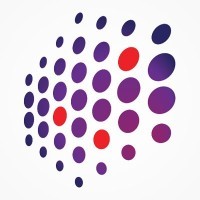 Plexium
San Diego, CA, USA
Posted on Friday, April 21, 2023
Company Overview
Plexium is a pharmaceutical company focused on developing first-in-class protein degrader therapeutics that go beyond the limitations of bivalent degraders and cereblon molecular glues. Our novel integrated drug discovery platform consists of state-of-the-art medicinal chemistry and DNA-encoded library technologies, ultra-high throughput cell-based screening, deep biological understanding of protein degradation, and extensive proteomics and informatics capabilities. Our integrated platform allows us to discover and develop novel degraders of therapeutically validated proteins for cancer and other important disease areas.
Plexium has a positive, friendly, and collaborative work environment with a culture that values teamwork, initiative, ownership and thoughtful risk-taking in developing innovative solutions to challenging scientific problems. We are committed to fostering innovation at all levels, cross-functional team collaboration, and supporting the growth and development of our team members.
Position Summary
The Proteomics department within Plexium is seeking a structural proteomics scientist with experience in investigating protein interactions and structure by mass spectrometry to join its multidisciplinary proteomics team. The ideal candidate will have expertise in one or more MS approaches including crosslinking, HDX, FPOP, intact, native and top-down MS, and will work together with the Proteomics team to develop, implement and apply these technologies to elucidate the structure of protein assemblies in TPD.
Essential Job Responsibilities
Independently design and execute proteomics projects to study the mechanism of action for targeted protein degradation
Collaborate with other teams to develop workflows to elucidate the interactome of cellular proteins using approaches such as proximity-dependent labeling, crosslinking, SEC-MS, and classical protein complex pulldowns
Develop and apply MS technologies to elucidate protein ligand interactions using, but not limited to, intact, native or top-down mass spec approaches
Evaluate opportunities and possibly implement technologies such as HDX and FPOP that may contribute to the elucidation of the mechanism of action of molecular glue driven targeted protein degradation
Work together with other members of the Proteomics and Engineering teams to build robust automation infrastructure to increase throughput in delivering results to our drug discovery programs
Work with CRO's when necessary to manage activities and to integrate the results with in-house data
Education and Experience Requirements
PhD with 3+ years of experience or postdoctoral training in Proteomics, Biochemistry, Biophysics or related discipline. Extensive knowledge of structural proteomics MS approaches, including XL-MS, intact/native MS, and HDX/FPOP. Previous experience in protein degradation field is a plus
Significant experience with software and data analysis workflows for structural and interaction elucidation especially by mass spec. Familiarity with molecular visualization or modeling software is a plus
Proficiency using Thermo HPLC Vanquish, and Bruker timsTOF and/or Orbitraps is highly preferred
A proven track record in optimizing sample prep, mass spec and/or data analysis methods for functional and structural studies
The ideal candidate has a drive to succeed, and is also scientifically curious, diligent and meticulous.
You should be eager to take on difficult scientific challenges with a multidisciplinary collaborative mindset, and be ready to communicate the complexities of the data and results to other groups in the drug discovery program.
Ability to work in a team environment and multi-task projects, and excellent organizational and communication skills
Willingness to play a role not only in strategic scientific project design but also to be a hands-on team player
Basic understanding of other structural approaches such as crystallography and Cryo-EM is a plus
The US base salary range for this full-time position is $100,000 - $125,000 + target annual bonus + equity + health and well-being benefits. Our salary ranges are determined by a number of factors, including but not limited to the role, location, job-related skills, and relevant education, experience and training. The range displayed on each job posting reflects the minimum and maximum target for new hire base salaries for the position across all US locations and vary by the location of the position. Our Talent Acquisition Team can share more about our salary ranges and other benefits of working at Plexium, which are not included in the posted base salary range.
Notice to third party recruitment agencies: Plexium does not accept unsolicited resumes from recruiters or employment agencies. In the absence of an executed recruitment services agreement, there will be no obligation to any referral compensation or recruiter fee.
In the event a recruiter or agency submits a resume or candidate without an agreement Plexium shall explicitly reserve the right to pursue and hire those candidate(s) without any financial obligation to the recruiter or agency. Any unsolicited resumes, including those submitted to hiring managers, shall be deemed the property of Plexium.