Senior Informatics Solution Architect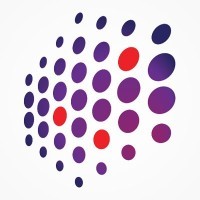 Plexium
IT
San Diego, CA, USA
Posted on Sunday, March 26, 2023
Company Overview
Plexium is a pharmaceutical company focused on developing first-in-class protein degrader therapeutics that go beyond the limitations of bivalent degraders and cereblon molecular glues. Our novel integrated drug discovery platform consists of state-of-the-art medicinal chemistry and DNA-encoded library technologies, ultra-high throughput cell-based screening, deep biological understanding of protein degradation, and extensive proteomics and informatics capabilities. Our integrated platform allows us to discover and develop novel degraders of therapeutically validated proteins for cancer and other important disease areas.
Plexium has a positive, friendly, and collaborative work environment with a culture that values teamwork, initiative, ownership and thoughtful risk-taking in developing innovative solutions to challenging scientific problems. We are committed to fostering innovation at all levels, cross-functional team collaboration, and supporting the growth and development of our team members.
Position Summary
We are seeking an experienced Senior Software Engineer to join our Informatics team. The Informatics team supports the drug discovery scientists by managing, analyzing and storing experimental scientific data. The Senior Software Engineer will be responsible for designing and developing modern web applications and optimizing data analytics to streamline the R&D workflow and enabling data driven decisions. The successful candidate will work in a dynamic, team-oriented environment and play a key role in supporting Plexium's ultra-high throughput drug discovery efforts.