Life Science Partnership Manager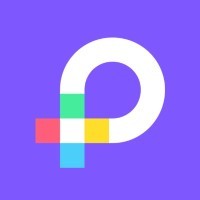 PicnicHealth
Sales & Business Development
San Francisco, CA, USA · Remote
Posted on Tuesday, April 11, 2023
Healthcare needs good data. At PicnicHealth, we are building deep real-world datasets fueling cutting-edge research while giving patients control of their own medical record data. These complete, clinically-rich datasets produce unique insights — across dozens of diseases — to ultimately get the right treatments into patients' hands faster. We do this by working directly with patients and leveraging state of the art machine learning to transform messy medical records into structured, research-ready datasets. To date we've helped tens of thousands of patients securely access their records and proactively contribute to advancing research in diseases that impacts their lives.
We're raised $60 million in funding in a Series C led by B Capital Group last April. Our existing investors Felicis Ventures and Amplify Partners also joined the round, bringing the total we have raised to more than $100 million.
And we are just getting started! If you are looking to join an award winning, mission-driven, motivated team that is making a real impact across millions of people's lives, PicnicHealth might just be the place for you.
The Opportunity
As a member of the Life Science Partnership Manager team, you'll make sure we are regularly exceeding client expectations, while also identifying opportunities for growth. You'll represent PicnicHealth as a product expert and support our Life Sciences Partners in advancing their research priorities using data generated through the PicnicHealth Research Platform. You'll work with our partners to design and manage joint programs from deal signing to renewal and ensure our data is delivered and supports our partners' research goals. And, you'll get to help build new internal capabilities to set the stage for continued growth.
To do this, you'll need a deep understanding of the Life Sciences industry and an ability to manage high-stakes client relationships and projects, anticipating client needs before they do. You're excited about doing whatever it takes to make things happen. You bring a collaborative, results driven leadership style that helps our cross-functional team quickly integrate client-driven innovations into our product offering. You are motivated to move fast and driven to improve patient lives.
As the Partnership Manager, you will:
Represent and champion PicnicHealth in day-to-day partnership discussions in larger strategic planning conversations to drive value throughout every stage of a deal from onboarding to renewal

Manage complex programs, including strategy, timelines and internal and external stakeholder management

Driving value to ensure we're exceeding client expectations by:

Maintaining strong relationships with both executives and project teams across clients;

Driving forward ambiguous situations to ensure value is created and socialized across our customers

Collaborating with our clinical and research data experts to guide partners to get the most value out of the Picnic Research data; and

Ensuring the voice of the customer gets incorporated into all client deliverables

Identify opportunities, build strategic plans for and drive forward renewals and expansion conversations

Analyze results and report on partnership success to our management team, as well as our customers' program leadership.
You are a strong fit for this role if:
You're an exceptional communicator. You can influence and persuade others, regardless of the medium or audience.

You're a strategic, analytical, and organized thinker. You can see opportunities where others don't and you can see a clear path for how to make them reality.

You're able to drive consensus, action and build lasting relationships across a broad range of internal and external stakeholders and personas

You're able to execute and deliver on concrete objectives while also taking a step back to translate your experiences to formulate strategy and improve processes.

You think like an owner of the business, and you're interested in all aspects of what our team does, and how we can best position to grow partnerships across our customers

You are excited about engaging directly with biopharma partners to help advance their research and accelerating PicnicHealth's growth in this developing landscape.
We expect all team members to be motivated to be amazing in their roles and, ultimately, improve the lives of patients.
Qualifications:
B.A. or B.S. (preferred discipline in biological sciences, engineering, biostatistics, health economics or similar);

3-5 years of experience and successful track record in client-facing roles of increasing responsibility, delivering products, services, or analyses to life science companies, in organizations such as:

Healthcare-focused analytics and/or outcomes research firm

Health tech firm

Consulting firm

You get bonus points if you have any of the following experience:

Working in a fast growing tech company;

Working in biomedical informatics, EMR data, or working with RWE or HEOR functions.
Perks & Benefits @PicnicHealth
At PicnicHealth you get to solve real problems with real solutions, great tech, and great people.
We offer a hybrid set up for our team: team members in the Bay Area can work from the SF office on a flexible schedule; remote team members are expected to travel to in-person gatherings up to 4 times a year.
You also get:
Competitive salary

Comprehensive benefits including above market Health, Dental, Vision

Family friendly environment

Flexible time off

401k plan

Free PicnicHealth account

Equipment and internet funds for home office set up
Equal Opportunity Statement
PicnicHealth is committed to promoting an inclusive work environment free of discrimination and harassment. We value a diverse and balanced team where everyone can belong.