Principal/Associate Director, Research Informatics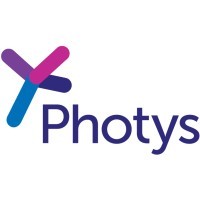 Photys Therapeutics
Waltham, MA, USA
Posted on Thursday, May 11, 2023
About us...
Photys is an exciting early-stage biotechnology company developing novel bifunctional small molecules for fine-tuned control of post-translational modifications beyond ubiquitination. Building off the same principles that underpin PROTACs, we will unlock directed protein post-translational modifications as a disease-agnostic therapeutic strategy to treat oncology, immunological diseases, metabolic diseases as well as genetic disorders.
About the opportunity...
We are seeking an Principal/Associate Director of Research Informatics who will play a critical role in the strategy and steady support of our R&D team. Reporting to the VP of Operations, the Principal/Associate Director of Research Informatics will work across technical and scientific domains to establish a first-class, cloud-based data ecosystem, as well as drive and deliver company-wide initiatives around FAIR data management practices and governance. The scope of responsibility includes system design, implementation, adoption, and maintenance. The successful candidate will act as the glue between wet and dry labs ensuring that digital solutions meet the acute needs of laboratory scientists, computational/data scientists and senior management while aligning with long-term strategic objectives.
What you will do...
Develop, implement, and maintain ELN/LIMS and reporting/analytics systems.
Collaborate with R&D team to create templates, analytical solutions, operational processes for data transformations.
Create, maintain, and train team on a process map of how data accumulates and flows into and throughout the company.
Deploy and support solutions and their infrastructure throughout our application stacks.
Be a voice for our users, escalating their applications issues to the appropriate parties and striving to provide solutions.
Support end user testing and acceptance of new features and application changes as our applications and ecosystems evolve.
Manage vendor and consultant relationships, including selection, purchases, licensing, and ongoing management.
About you...
Bachelor's Degree in Life Sciences, Information Technology or related discipline
5-7 years building and implementing data models in and managing life science informatics systems, ideally including CDD
Experience with evaluating, implementing, and manage scientific data management platforms
Experience python development (3yrs minimum)
SQL/Some administration of Postgresql, MySQL, or equivalent experience
Cloud Administration and Support Including Storage, VMs, Containers, Databases
Experience in one of Google Cloud, AWS, Azure
CDD, Dotmatics, Benchling or equivalent core informatics system experience preferred
Compound and Plate Management/Inventory tools such as Titian
Visualization tools such as Spotfire, Datawarrior, D360, Tableau, etc.
Please know that no one ever meets 100% of the qualifications. If much of this describes you, we encourage you to apply.
Total Rewards
We strive to care for our phenomenal people so they can show up as their best selves, some ways that we provide support are:
Phlexible PTO
Competitive and inclusive medical, dental, and vision coverage options
Health Savings Account (HSA) to cover plan deductibles
Dependent Care Account
Photys paid Life, STD, and LTD insurance coverages
Generous Paid Leave offerings, including 100% Parental Leave
401K with match and financial planning tools
Free parking or subsidized commuter passes
Winter Break
Employee Assistance Programs and Discount Services