Director, Human Resources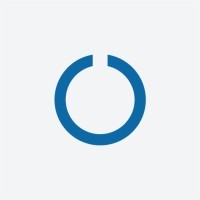 Outpace Bio
People & HR
Seattle, WA, USA
Posted on Tuesday, May 2, 2023
Outpace Bio is a drug development company reimagining cell function through protein design to make cells the future of medicine. We believe that cells are naturally programmed by evolution to make the wrong decisions in cancer and autoimmune disease, and curative cell therapies will only be achieved by overcoming the default biological mechanisms that limit their efficacy and safety. Led by co-founders of Lyell Immunopharma, our world-class scientific team is developing smart cell therapies that reprogram complex biological processes in ways that small molecules and biologics cannot. We use protein design and synthetic biology to engineer cells to make better decisions inside the patient and to productively engage the endogenous immune system. Our unique partnership model allows us to efficiently explore diverse cell therapy modalities and accelerates clinical validation so that we can bring curative therapies to patients. We value passion for science, innovation, collaboration, inclusion, and respect.
At Outpace Bio, we believe that the highest performing teams include people from a wide variety of backgrounds and experiences. We are committed to building an open, diverse, and inclusive culture for all employees. Recognizing that the best candidates do not always match all criteria of the job description, we encourage you to apply if you think you would be a good fit for the role and are inspired by our mission to cure disease by pushing the boundaries of biology.
Outpace Bio is seeking a talented and knowledgeable Human Resources Director to lead and support the business in meeting its goals through its most valuable resource—its PEOPLE. The successful candidate will be a trusted advisor on critical talent-related business decisions including org design, planning, challenging people situations, succession planning and change management. They will be a passionate HR Leader with strong technical skills and a background supporting biotech start-ups in their early stages. Working closely alongside the Leadership Team, the HR Director will be a strategic thought partner to inform the total rewards strategy, while also maintaining tactical day-to-day operations of the organization. The candidate will be expected to work in a fast-paced, nimble startup, and effectively collaborate with colleagues across the organization as well as executive leadership. This position will report to the Chief Executive Officer.
Responsibilities (may include, but are not limited to):
Work directly with the Leadership Team to help champion culture within the organization and ensure Outpace is branding as an employer of choice.
Work proactively with Senior Management to ensure the Company is able to attract, retain, and promote a diverse, inclusive, and effective workforce.
Identify strategic Human Resources issues which will affect the company's ability to meet its business goals, and develop appropriate plans for organizational and staff development.
In collaboration with Legal, recommend, develop and implement Human Resources policies to ensure that Human Resource files, documentation, and communications are current and comply with applicable laws (EEO, employment, benefits, wage-hour laws, etc.)
Manage the employment process for the company. This includes working with hiring managers to develop and implement appropriate recruiting and selection strategies and appropriate controls in the hiring process (e.g., reference checks).
Manage and resolve complex employee relations issues by conducting objective investigations and partnering with Legal when necessary. This includes working with managers to identify performance issues, as well as to develop and implement appropriate measures to provide employees the opportunity to succeed and to take corrective action where necessary.
Develop and maintain appropriate compensation guidelines for the company. Study market trends in compensation and perform job analyses using this market data and utilize Radford to ensure compensation is competitive with the market and equitable across the organization.
Manage the employee benefits program for the company. This includes making sure all offerings are competitive and cost effective for the company and of value to employees.
Facilitate key meetings, focus groups and other discussions to evaluate business need for future employee programs, tools, and resources.
Coach managers on people management skills and strategies (as appropriate) such as setting clear performance expectations, providing constructive feedback, recognizing positive results, taking corrective action (where necessary), and linking compensation to performance.
Identify impactful rewards and areas for potential improvement within the organization.
Partner with the Leadership Team to identify opportunities for ongoing Recognition Appreciation.
Qualifications:
BA in Business, Human Resources, or related field with 10+ years of relevant industry experience
Experience managing the planning, development, implementation and administration of one or more Human Resources programs in the function of employment, compensation, benefits, employee relations, or training.
Ability to demonstrate clear, concise communication, good judgment and discretion.
Attention to detail with strong organizational and record keeping skills.
Excellent communication and interpersonal skills with the ability to work both independently and collaboratively in a dynamic and fast-paced environment.
Full Time Employees (and their eligible dependents) may enroll in Outpace's medical, dental, vision, life insurance and 401k plan. In addition, employees may receive stock option grants to be outlined in their offer of employment. Outpace Employees enjoy flexible PTO, paid sick leave and twelve paid holidays throughout the calendar year. Outpace also offers a generous paid parental leave policy to all regular full-time employees
Applicants must be authorized to work in the United States. If you are legally authorized to work in the United States now, or in the future without any form of sponsorship, we encourage you to apply.