Security Engineer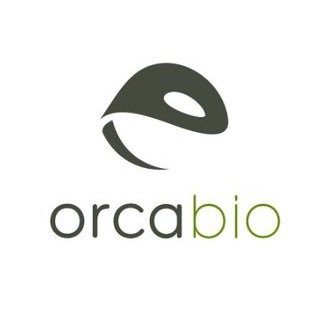 Orca Bio
Software Engineering
Sacramento, CA, USA
Posted on Tuesday, October 3, 2023
Over one million people in the world today are fighting blood cancer. While a traditional
allogeneic stem cell transplant
has been the best hope for many patients, the transplant itself can prove fatal or lead to serious conditions, such as graft versus host disease.
Orca Bio's investigational, high-precision cell therapies are designed to replace a patient's compromised blood and immune system with a healthy one, while dramatically lowering the risk of developing life-threatening or debilitating transplant-related side-effects. The first application of Orca Bio's platform is in blood cancer where the unmet need is most acute; with a robust pipeline of promising cell therapies, we plan to extend into autoimmune diseases and genetic blood disorders as well.
As a Security Engineer at Orca Bio, you will be tasked with safeguarding our systems, network, and data by conducting security audits, implementing robust security solutions, and crafting device management strategies.
You will be at the forefront of designing and managing security policies, both on-premises and in the cloud, while also actively monitoring for potential threats. To thrive in this role, you must bring your expertise in cybersecurity and 5+ years of IT security experience, possessing in-depth knowledge of device and data security, endpoint protection, threat detection, and access controls, and demonstrate a strong analytical mindset alongside excellent communication skills to educate and collaborate effectively with the team.
Responsibilities
Perform security audits and risk assessments of infrastructure and applications
Design and implement device management solutions for company devices and personal devices
Design, implement and manage security policies for identity service systems
Design and recommend security strategies to system administrators (on-premise and cloud applications & services)
Configure, manage and monitor Orca Bio File Share Environments such as g-drive, sharepoint, S3 (cloud and on-premise)
Monitor applications for security breaches, threats, and anomalies
Investigate security incidents, determine root cause, and recommend preventative measures
Ensure compliance with security policies, standards, and regulations
Educate employees on security best practices and conduct security awareness training
As a core member of the IT team, integrate security into network architecture and system designs
Maintain expertise in cybersecurity trends, threats, and countermeasures
Required Skills and Experience
Bachelor's degree in cybersecurity, computer science or related field
5+ years experience in IT security
In-depth knowledge of endpoint protection, threat detection, and access controls
Working knowledge of regulatory compliance standards such as 21 CRF Part 11, gDPR, HIPAA, among others
Prior experience in health care/life sciences not required
Strong analytical and problem-solving skills
Excellent written and verbal communication skills
Estimated annual salary of $125,000- $140,000, plus equity and benefits. The pay range for this job is a general guideline only and not a guarantee of compensation or salary. Additional factors considered in extending an offer include (but are not limited to) responsibilities of the job, education, location, experience, knowledge, skills, abilities, as well as internal equity, alignment with market data, or applicable laws.
Who we are
We are driven by a passion for science and compassion for patients. We act with urgency to ensure our treatments are one day accessible to all patients who need them.
We strive to do things right, and to embody our core values of passion, courage, and integrity. Excellence in our work means the potential to unlock a better quality of life for our patients, and with that comes tremendous responsibility.
We innovate daily on a path that hasn't been paved. This means we lean heavily on our entrepreneurial spirit and are comfortable taking calculated risks to achieve progress toward our mission. It means we aren't afraid to ask "why not," and encourage lively discourse around rethinking the status quo.
We work hard to preserve our start-up culture rooted in camaraderie and leadership by example - by everyone, regardless of title.
We're proud to be an equal opportunity employer, and have seen how our differences - when celebrated and woven together - create stronger and more lasting solutions that better serve our team, our partners, and most importantly, our patients and the providers who treat them.
Notice to staffing firms
Orca Bio does not accept resumes from staffing agencies with which we do not have a written agreement and specific engagement for a particular opening. Our employment activities, inquires and offers are managed through our HR/Talent department, and all candidates are presented through this channel only. We do not accept unsolicited resumes.