Commercial Facility Site Head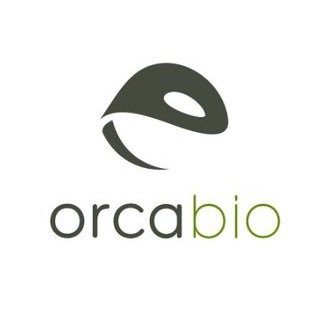 Orca Bio
Sacramento, CA, USA
Posted on Tuesday, September 19, 2023
Over one million people in the world today are fighting blood cancer. While a traditional
allogeneic stem cell transplant
has been the best hope for many patients, the transplant itself can prove fatal or lead to serious conditions, such as graft versus host disease.
Orca Bio's investigational, high-precision cell therapies are designed to replace a patient's compromised blood and immune system with a healthy one, while dramatically lowering the risk of developing life-threatening or debilitating transplant-related side-effects. The first application of Orca Bio's platform is in blood cancer where the unmet need is most acute; with a robust pipeline of promising cell therapies, we plan to extend into autoimmune diseases and genetic blood disorders as well.
Orca Bio is a clinical-stage biotechnology company developing purified, high-precision cell therapies for the treatment of cancer, autoimmune diseases, and genetic blood disorders. Our investigational therapies are designed to deliver better survival rates with dramatically fewer risks than standard allogeneic stem cell transplants, like graft versus host disease and other debilitating transplant-related toxicities. At Orca Bio, we hope to not only replace patients' blood and immune systems with healthy ones but restore their quality of life.
As we continue to scale our organization and expand our footprint, we're seeking a General Manager for our new 100,000 square-foot commercial facility to be accountable for ensuring the new facility is successfully brought online and that all systems are in place to ensure safe, effective and compliant commercial products are consistently manufactured.
RESPONSIBILITIES
Develop and implement a strategic plan to bring a new facility on-line, including an effective ramp-up plan and ensure the new site is PAI ready by the end of calendar year 2024 through collaboration with already established Quality, CMC and development teams.
Develop and lead effective hiring and staff onboarding strategies to meet the established readiness goals.
Manage work products of a teams while taking personal responsibilities for completing deliverables as needed.
End to end responsibility for the commercial site including site P&L, quality, compliance, execution, operational performance, and administration of the site.
Ensure site compliance standards with internal procedures and all applicable regulations.
Demonstrates a high level of vision, leadership, and business acumen.
Direct the development, growth and after launch ongoing profitability of the site by ensuring the site is properly staffed to meet demand.
Drive a culture of continuous improvement in the facility using operational excellent tools and processes.
Implement visual management systems and effective shift exchange processes.
Develop and implement a review and reporting process for the site to evaluate progress against quality and business objectives and to discuss and decide future site priorities.
QUALIFICATIONS
The candidate is expected to be onsite in Sacramento, California regularly.
Bachelor's degree in biology, chemistry, or other relevant disciplines.
Experience in CMC and Technical Operations preferred
Excellent understanding of current Good Manufacturing Practices (cGMP) and regulatory requirements for ATMPs/ cell therapy products
A minimum of ten (10) years' related experience in the pharmaceutical/biotech industry with demonstrated increasing responsibility an equivalent combination of education and experience.
Direct cell therapy experience preferred.
Demonstrated track record of driving business results and improving operations.
Demonstrated track record of running compliant organizations with good inspection histories or demonstration of improving inspection histories.
Previous experience leading or supporting regulatory inspections in a management capacity.
Proven interpersonal skills with the ability to work collaboratively as a member of a cross-functional team. Ability to establish and maintain effective working relationships.
Effective leadership and team building capabilities, with the ability to motivate and develop high performing teams.
Working knowledge of regulatory guidelines and expertise in operating in a phase appropriate environment.
Excellent organizational skills and the ability to manage concurrent deliverables and work effectively in a challenging, milestone-driven environment.
Understanding of basic scientific/technical concepts.
Strong oral, written, listening skills Proficiency with MS Office.
Who we are
We are driven by a passion for science and compassion for patients. We act with urgency to ensure our treatments are one day accessible to all patients who need them.
We strive to do things right, and to embody our core values of passion, courage, and integrity. Excellence in our work means the potential to unlock a better quality of life for our patients, and with that comes tremendous responsibility.
We innovate daily on a path that hasn't been paved. This means we lean heavily on our entrepreneurial spirit and are comfortable taking calculated risks to achieve progress toward our mission. It means we aren't afraid to ask "why not," and encourage lively discourse around rethinking the status quo.
We work hard to preserve our start-up culture rooted in camaraderie and leadership by example - by everyone, regardless of title.
We're proud to be an equal opportunity employer, and have seen how our differences - when celebrated and woven together - create stronger and more lasting solutions that better serve our team, our partners, and most importantly, our patients and the providers who treat them.
Notice to staffing firms
Orca Bio does not accept resumes from staffing agencies with which we do not have a written agreement and specific engagement for a particular opening. Our employment activities, inquires and offers are managed through our HR/Talent department, and all candidates are presented through this channel only. We do not accept unsolicited resumes.