MSL Lead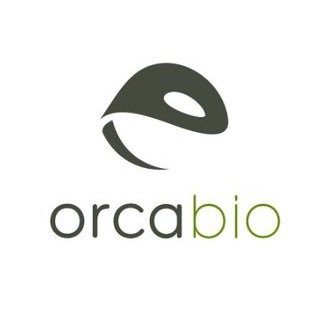 Orca Bio
Remote
Posted on Tuesday, August 15, 2023
Over one million people in the world today are fighting blood cancer. While a traditional
allogeneic stem cell transplant
has been the best hope for many patients, the transplant itself can prove fatal or lead to serious conditions, such as graft versus host disease.
Orca Bio's investigational, high-precision cell therapies are designed to replace a patient's compromised blood and immune system with a healthy one, while dramatically lowering the risk of developing life-threatening or debilitating transplant-related side-effects. The first application of Orca Bio's platform is in blood cancer where the unmet need is most acute; with a robust pipeline of promising cell therapies, we plan to extend into autoimmune diseases and genetic blood disorders as well.
Responsibilities:
Function as a player/coach engaging clinical sites, PIs and KOLs to support clinical trial enrollment and scientific exchange as required
Identify, recruit and hire top talent to build our MSL team
Build MSL team infrastructure for compliant scientific insight and data collection, MSL training and SOPs; direct the team on CRM operations
Oversee MSL team territory plans to ensure alignment with medical affairs (MA) strategy
Engage in, and oversee, MSL scientific engagements & activities that support compliant interactions with KOLs/HCPs and key stakeholders
Consistently direct MSL team to provide timely and actionable insights that inform internal strategies
Work within the team to bring alignment & collaboration across products, disease states and indications
Support MSL team vision, development & partnerships with thought leaders, KOLs, external & internal stakeholders
Work with cross functional partners to optimally lead and support congress planning & execution
Support MA by engaging with cross functional teams on business planning, special projects & strategic imperatives as assigned
Direct MSL activities to ensure the highest ethical standards & compliance with all applicable laws, regulations, industry codes, policies, SOPs, OIG, FDA, PharMA guidelines & the Orca Bio Code of Conduct
Responsible for management, performance, coaching of MSL direct reports to ensure execution of Orca Bio's field medical plans, strategy & activities within Medical Affairs
Provide oversight to employee development, year-end & mid-year reviews, & expense management; provide open, candid, & timely performance feedback to direct reports
Foster MSL team culture of innovation, constructive challenge, team spirit & accountability
Other duties as assigned
Qualifications:
This leadership position requires excellent interpersonal skills, motivation, initiative, mentoring, strategic thinking, problem solving, planning, & organizational skills
Advanced scientific degree required, doctorate level clinical/medical degree (MD, PharmD, PhD)
10+ years' experience in the pharmaceutical/biotech industry with at least 5 years in a MSL function and MSL management experience
Strong understanding of US pharma rules and regulations, particularly as they apply to MSL activities; ability to develop, coach & oversee a highly compliant MSL function
Experience in team management
Experience with developing, reporting, & tracking MSL performance
Experience with managing departmental projects & resources
Experience with managing & developing relationships with key opinion leaders (KOLs)/health care professional (HCPs)

Preferred

Cell and/or gene therapy experience
Experience working in a small biotech company or start-up environment
Demonstrated success in field medical launch planning and execution
Core Competencies:
Strong leadership skills with experience developing & leading others
Ability to work across multiple functions & cultures & embrace team diversity
Strong verbal & written communication skills, presentation, & coaching skills
Strategic mindset with ability to identify & create solutions to various scenarios
Excellent interpersonal skills & problem-solving capabilities
Experience with organizational skills & business planning
Proven project management & matrix team leadership, tracking & reporting of outcomes
Strong organizational skills & ability to deal with competing priorities
Strong reasoning & creative solving skills
Ability to travel (up to 40%) & have a valid driving license
Strong knowledge of US PhRMA, OIG, FDA rules & regulations as they apply to MSL activities & guidelines relating to compliant medical engagements
Proven ability to work in & embrace a fast-paced & dynamic work environment with a high level of autonomy
Who we are
We are driven by a passion for science and compassion for patients. We act with urgency to ensure our treatments are one day accessible to all patients who need them.
We strive to do things right, and to embody our core values of passion, courage, and integrity. Excellence in our work means the potential to unlock a better quality of life for our patients, and with that comes tremendous responsibility.
We innovate daily on a path that hasn't been paved. This means we lean heavily on our entrepreneurial spirit and are comfortable taking calculated risks to achieve progress toward our mission. It means we aren't afraid to ask "why not," and encourage lively discourse around rethinking the status quo.
We work hard to preserve our start-up culture rooted in camaraderie and leadership by example - by everyone, regardless of title.
We're proud to be an equal opportunity employer, and have seen how our differences - when celebrated and woven together - create stronger and more lasting solutions that better serve our team, our partners, and most importantly, our patients and the providers who treat them.
Notice to staffing firms
Orca Bio does not accept resumes from staffing agencies with which we do not have a written agreement and specific engagement for a particular opening. Our employment activities, inquires and offers are managed through our HR/Talent department, and all candidates are presented through this channel only. We do not accept unsolicited resumes.