Sr/Clinical Data Manager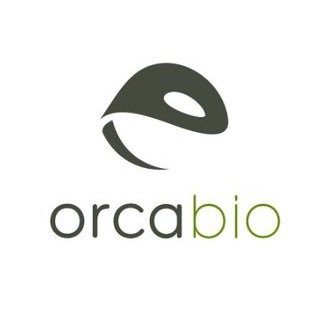 Orca Bio
Data Science
Remote
Posted on Thursday, August 10, 2023
Over one million people in the world today are fighting blood cancer. While a traditional
allogeneic stem cell transplant
has been the best hope for many patients, the transplant itself can prove fatal or lead to serious conditions, such as graft versus host disease.
Orca Bio's investigational, high-precision cell therapies are designed to replace a patient's compromised blood and immune system with a healthy one, while dramatically lowering the risk of developing life-threatening or debilitating transplant-related side-effects. The first application of Orca Bio's platform is in blood cancer where the unmet need is most acute; with a robust pipeline of promising cell therapies, we plan to extend into autoimmune diseases and genetic blood disorders as well.
The (Sr) Clinical Data Manager will collaborate with the AD/Director CDM on all aspects of clinical trial data management from study start up through database lock and study close. This includes the EDC build and user acceptance testing (UAT), study data cleaning and
reconciliation, query issue and resolution, and database locks. They ensure optimized data collection, flow and access across EDC and non-EDC data sources. The role will operate as a key member of the Clinical Operations team.
Responsibilities:
Develop requirements for EDC including CRF and system design; performs and organizes all aspects of the clinical database build and cross-functional User Acceptance Testing (UAT).
Develop report specifications for routine data reviews; assist with programming and QC of output.
Perform routine data quality activities including review of standard study reports, query identification and resolution, and recommendations for improved data cleaning and collection.
Collaborate with cross functional study team for data reviews and data cleaning activities.
Maintain user accounts in compliance with regulatory requirements and SOPs.
Review/revise DM related study plans including Data Quality Management Plan, Data Validation Plan, Data review plan, eCRF Completion Guidelines, and other study documents to ensure quality and standardization.
Provide strategic input into the design of data flow across EDC and non-EDC data sources.
Creatively define, develop, implement and enforce use of systems that simplify and improve clinical data capture and quality.
Requirements:
BSc or MSc in Life Sciences, Data/Computer Science, Bioinformatics or equivalent industry experience.
Strong expertise in project/program management including stakeholder management.
Knowledge of industry standards (CDISC, SDTM, CDASH).
In-depth understanding of Data Management regulatory guidelines: ICH, GCDMP, 21CFR Part 11.
Proven ability to preemptively identify data and system issues, and mitigate risks to data quality.
Knowledge and experience with development, validation, execution, maintenance, documentation, and archival of clinical data.
Experience in development and implementation of Clinical data management standards and procedures.
Experience with web-based EDC (IBM Clinical preferred), clinical data management systems and medical coding dictionaries such as MedDRA and WHO Drug.
A background in programming is preferred.
5 years of data management experience in the pharmaceutical or biotechnology industries.
Preferred Qualities:
Entrepreneurial and passionate; enjoys working in a fast-paced, collaborative environment.
Highly detail oriented with special attention to quality and quality control.
Ability to multitask and handle multiple responsibilities simultaneously; able to prioritize.
Excellent problem resolution and organizational skills; desire to improve upon established processes.
Strong interpersonal skills, including verbal and written communication, are essential.
Ability to work independently and as part of a team.
Flexibility in responding to change or business needs.
Who we are
We are driven by a passion for science and compassion for patients. We act with urgency to ensure our treatments are one day accessible to all patients who need them.
We strive to do things right, and to embody our core values of passion, courage, and integrity. Excellence in our work means the potential to unlock a better quality of life for our patients, and with that comes tremendous responsibility.
We innovate daily on a path that hasn't been paved. This means we lean heavily on our entrepreneurial spirit and are comfortable taking calculated risks to achieve progress toward our mission. It means we aren't afraid to ask "why not," and encourage lively discourse around rethinking the status quo.
We work hard to preserve our start-up culture rooted in camaraderie and leadership by example - by everyone, regardless of title.
We're proud to be an equal opportunity employer, and have seen how our differences - when celebrated and woven together - create stronger and more lasting solutions that better serve our team, our partners, and most importantly, our patients and the providers who treat them.
Notice to staffing firms
Orca Bio does not accept resumes from staffing agencies with which we do not have a written agreement and specific engagement for a particular opening. Our employment activities, inquires and offers are managed through our HR/Talent department, and all candidates are presented through this channel only. We do not accept unsolicited resumes.