Clinical Scientist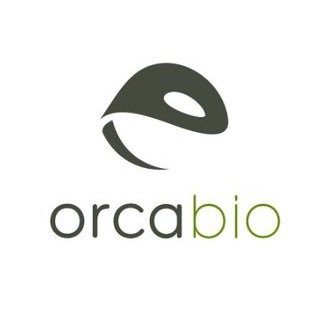 Orca Bio
Operations
Menlo Park, CA, USA
Posted on Thursday, April 27, 2023
Over one million people in the world today are fighting blood cancer. While a traditional
allogeneic stem cell transplant
has been the best hope for many patients, the transplant itself can prove fatal or lead to serious conditions, such as graft versus host disease.
Orca Bio's investigational, high-precision cell therapies are designed to replace a patient's compromised blood and immune system with a healthy one, while dramatically lowering the risk of developing life-threatening or debilitating transplant-related side-effects. The first application of Orca Bio's platform is in blood cancer where the unmet need is most acute; with a robust pipeline of promising cell therapies, we plan to extend into autoimmune diseases and genetic blood disorders as well.
With current programs across multiple phases of development, from pre-IND to Phase 3, Orca Bio is seeking a Clinical Scientist who will be responsible for the successful translation of its products from the pre-clinical proof of concept stage in R&D to first-in human trials. This includes ensuring trial readiness with regards to the optimization of natural history dataset, biomarkers and clinical outcomes. This also includes stakeholder engagement with clinicians, researchers and patient groups, as well as the design of potentially label-enabling first-in human trials.
Responsibilities:
Responsible for all clinical regulatory deliverables and other clinical documents associated with the clinical trials under the Clinical Scientists' direct responsibility, including protocols, and the clinical portion of INDs, CTAs, investigator brochures, CRF's, annual IND reports, CSR's and clinical expert reports, among others.
Responsible for the analysis of clinical data, including safety monitoring.
Participate in site initiation visits and other site visits at clinical center/s.
Extensive interactions with academic thought leaders to optimize clinical trial and medical strategies.
Educate colleagues within the company as well as health care professionals outside the company related to Company's clinical programs and clinical trials.
Lead cross-functional clinical teams for the design and conduct of Oncology/Hematology studies.
Ensure that scientific rigor and innovation continues to be integrated into and drives development strategies.
Serve as Medical Monitor of sponsored clinical research and as medical representative to CROs, reference laboratories and other organizations involved in the execution of clinical trials.
Ensure milestone-gated Investigational New Drug (IND) submissions are planned and executed across the different modules building on FDA guidance.
Engage early with patients, families, patient advocacy groups, researchers and clinicians to better understand disease burden, unmet needs, meaningful endpoints, acceptable and feasible clinical development strategies, and opportunities to partner towards the shared goal of finding better treatments.
Maintain scientific awareness regarding advances in indications of interest, regulatory awareness regarding new guidance and rules, and industry awareness regarding trends and competition through literature, conferences and stakeholder interactions.
Serve as scientific point of reference, ensuring that assigned programs are firmly grounded in the latest research, and that internal and external communications are consistent with this standard.
Minimum Requirements:
PhD or PharmD degree in a relevant discipline such as hematology/oncology with at least 2-4 years of relevant experience in drug development, either in industry (preferred) or in academia.
Excellent communication skills, including strong interpersonal skills, leadership and presentation skills.
Proven track record of strong clinical research skills, including publications.
Ability to collaborate to implement innovative oncology development strategies.
Qualifications:
Proven ability to thrive in a fast-paced, innovative environment while remaining flexible, proactive, resourceful and efficient.
Ability to analyze complex issues to develop relevant and realistic plans, programs and recommendations.
Background and interest in relevant science and technology, as well bio/pharmaceutical industry or IND experience are preferred.
True care and passion for improving the lives of people living with blood cancers.
Diplomacy and professionalism, capable of independent work as well as being a team player and mentor.
Excellent verbal and written communication skills, allowing for an open and effective dialogue throughout the company, and for effectively representing the company externally.
Strong problem-solving ability, and attention to timelines, detail and quality are critical to success.
Highly motivated and results-oriented individual with the flexibility and creativity to excel in and contribute to multiple projects simultaneously in a rapidly growing company.
Must have the passion and ability to forge and nurture key partnerships and collaborations with the external scientific community, including academia, governmental organizations, nonprofit organizations and CROs.
Understanding of all aspects of clinical research as part of the drug development process.
Strategic thinker with understanding of operations and execution process related to clinical research involving both single and multiple centers.
Experience designing and executing clinical studies with demonstrated record of scientific medical publications.
Who we are
We are scientists, engineers and business operators working with urgency to develop new therapies for patients faced with no or extremely limited options today.
We are driven by a passion for science and compassion for patients. We act with urgency to ensure our treatments are one day accessible to all patients who need them.
We strive to do things right. Excellence in our work means the potential to unlock a better quality of life for our patients, and with that comes tremendous responsibility.
We innovate daily on a path that hasn't been paved. This means we lean heavily on our entrepreneurial spirit and are comfortable taking calculated risks to achieve progress toward our mission. It means we aren't afraid to ask "why not", and encourage lively discourse around rethinking the status quo.
We work hard to preserve our start-up culture rooted in camaraderie and leadership by example - by everyone, regardless of title.
We're proud to be an equal opportunity employer, and have seen how our differences - when celebrated and woven together - create stronger and more lasting solutions that better serve our team, our partners, and most importantly, our patients and the providers who treat them.
We invite you to join us and bring your unique perspective and experiences to our team.