Director, CMC Project Management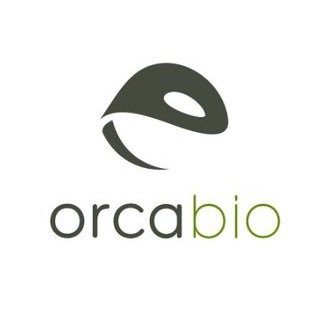 Orca Bio
Administration, Medical
Menlo Park, CA, USA
Posted on Tuesday, April 4, 2023
Over one million people in the world today are fighting blood cancer. While a traditional
allogeneic stem cell transplant
has been the best hope for many patients, the transplant itself can prove fatal or lead to serious conditions, such as graft versus host disease.
Orca Bio's investigational, high-precision cell therapies are designed to replace a patient's compromised blood and immune system with a healthy one, while dramatically lowering the risk of developing life-threatening or debilitating transplant-related side-effects. The first application of Orca Bio's platform is in blood cancer where the unmet need is most acute; with a robust pipeline of promising cell therapies, we plan to extend into autoimmune diseases and genetic blood disorders as well.
Why this role is important
The Senior Manager of CMC Project Management will provide critical support activities to multiple fast-moving development projects, including both early clinical and late stage development/commercialization programs. The major activities include establishing and refining business practices within CMC development, planning of project scope, timelines and budget, tracking of execution, facilitating communications within the team and externally, escalation of issues and knowledge management. There are regular interactions with internal manufacturing site, and with multiple service providers, suppliers and consultants. The position requires working knowledge of cell therapy process and analytical development, and cGMP manufacturing workflows and practices. Successful candidate shall be an experienced technical project manager with a proven track record, who can operate in a multidisciplinary, collaborative, fast paced environment.
Specific responsibilities
Provide project management and leadership contribution to the CMC development function within the company, with ownership responsibility for all aspects of CMC development for one or more clinical stage programs.
Responsible for planning, coordinating and managing the activities of CMC development projects. Works closely with process and analytical disciplines within CMC development.
Plan, track and facilitate project startup, tech transfer, non-clinical and cGMP clinical material manufacturing and regulatory filing preparations.
Perform project scope, budget and timeline assessments, scenario planning, sensitivity analysis, and the set up and tracking of projects.
Serve as project manager on cross functional project teams; communicate and collaborate with members from CMC, manufacturing, QC, QA, Regulatory Affairs, Clinical Development to achieve project goals and timelines.
Partner with CMC team members to ensure timely, efficient and effective communications and adequate progress on team activities to achieve project goals. Proactively identify and communicate issues, risks and mitigation plans to broader team and management. Conduct and communicate lessons learned to improve on CMC processes.
Provide meeting facilitation and documentation (agendas, documenting minutes, decisions, and action items).
Establish and refine business practices, including use of analytics and metrics to enhance efficiency and drive continuous improvement, implement use of tools and best practices, process mapping and refinement of workflows, prioritization, triaging of issues.
Organize project information using best practices and tools. Document decisions and lessons learned. Champion knowledge management culture within the CMC group.


Requirements
Ph.D., M.Sc. or B.Sc degree in Biotechnology or other relevant life science discipline with at least 8 years' relevant industry experience, with at least 4 years' experience in a project management role.
Experience participating in and leading cross functional teams.
Experience interfacing with internal operations groups and/or contract manufacturing organizations.
Demonstrated ability to apply and establish best practices of project management.
Knowledge and broad understanding of the CMC approaches, including cGMP operations requirements and relevant regulatory guidelines.
Excellent written and verbal communication skills.
Ability to work in a fast-paced environment, to multitask and manage multiple projects.
Ability to independently and rapidly evaluate impact of new information, anticipate solutions, identify the need for decisions, frame issues, inform impacted stakeholders and drive resolution using inclusive, collaborative approach and sound judgement.
Who we are
We are scientists, engineers and business operators working with urgency to develop new therapies for patients faced with no or extremely limited options today.
We are driven by a passion for science and compassion for patients. We act with urgency to ensure our treatments are one day accessible to all patients who need them.
We strive to do things right. Excellence in our work means the potential to unlock a better quality of life for our patients, and with that comes tremendous responsibility.
We innovate daily on a path that hasn't been paved. This means we lean heavily on our entrepreneurial spirit and are comfortable taking calculated risks to achieve progress toward our mission. It means we aren't afraid to ask "why not", and encourage lively discourse around rethinking the status quo.
We work hard to preserve our start-up culture rooted in camaraderie and leadership by example - by everyone, regardless of title.
We're proud to be an equal opportunity employer, and have seen how our differences - when celebrated and woven together - create stronger and more lasting solutions that better serve our team, our partners, and most importantly, our patients and the providers who treat them.
We invite you to join us and bring your unique perspective and experiences to our team.