Senior Clinical Research Associate (CRA), Cell and Gene Therapy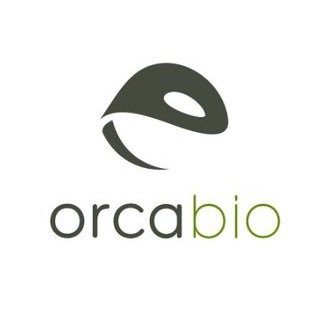 Orca Bio
Remote
Posted on Friday, July 15, 2022
Over one million people in the world today are fighting blood cancer. While a traditional
allogeneic stem cell transplant
has been the best hope for many patients, the transplant itself can prove fatal or lead to serious conditions, such as graft versus host disease.
Orca Bio's investigational, high-precision cell therapies are designed to replace a patient's compromised blood and immune system with a healthy one, while dramatically lowering the risk of developing life-threatening or debilitating transplant-related side-effects. The first application of Orca Bio's platform is in blood cancer where the unmet need is most acute; with a robust pipeline of promising cell therapies, we plan to extend into autoimmune diseases and genetic blood disorders as well.
Why this role is important
The Clinical Research Associate will be responsible for field monitoring and management of clinical sites. In collaboration with the Clinical Operations team, the Senior CRA will support CRO with site management, ensuring timely, quality conduct of Orca's clinical trials in accordance with protocols, Good Clinical Practice, and all applicable regulations.
What you'll do
Perform clinical monitoring activities, including site initiation, interim monitoring and close out visits and completion of associated reports.
Assist in the development of trial materials as needed (e.g., case report forms, monitoring guidelines, site tools and training guides)
Work closely with in-house team, vendors, and CRO staff
Monitor key study site performance metrics
Work with the Medical Monitor, Biomarker, Manufacturing, and Clinical Operations teams to review data listings for accuracy and completeness, oversee data discrepancy management, and perform associated training/retraining to site staff as needed.
Work with CRO to manage start-up activities at trial sites, including IRB submissions, and ensure the timely collection and review of required essential documents
Contribute to the development of Clinical Operations SOPs, best practices, work instructions, tools and templates.
What prior experience you have
BA/BS or equivalent with a minimum of 2 years of relevant clinical trial management experience
Therapeutic experience in oncology/hematology and cell and gene therapy preferred
Strong working knowledge of FDA and ICH/GCP regulations and guidelines and thorough knowledge of clinical monitoring procedures.
Experience with Trial Master File management according to the DIA reference model
Experience operating within various site EMR/EHR systems
Experience using eTMF, EDC (IBM experience ideal) , CTMS, and other vendors systems/portals
You'll excel if you are...
Highly detail oriented with special attention to quality and quality control
Ability to multitask and handle multiple responsibilities simultaneously; able to prioritize
Well organized and able to work under tight deadlines
Demonstrated strong work ethic, curiosity to learn and contribute in a fast-paced collaborative environment
Strong interpersonal skills, including verbal and written communication, are essential
Ability to work in a collegial and collaborative manner
Ability to work independently and as part of a team
Ability to work in a fast-paced and informal startup environment
Highly tolerant and respectful of all members of our team
Strong problem-solving skills with desire to improve upon established processes
Who we are
We are scientists, engineers and business operators working with urgency to develop new therapies for patients faced with no or extremely limited options today.
We are driven by a passion for science and compassion for patients. We act with urgency to ensure our treatments are one day accessible to all patients who need them.
We strive to do things right. Excellence in our work means the potential to unlock a better quality of life for our patients, and with that comes tremendous responsibility.
We innovate daily on a path that hasn't been paved. This means we lean heavily on our entrepreneurial spirit and are comfortable taking calculated risks to achieve progress toward our mission. It means we aren't afraid to ask "why not", and encourage lively discourse around rethinking the status quo.
We work hard to preserve our start-up culture rooted in camaraderie and leadership by example - by everyone, regardless of title.
We're proud to be an equal opportunity employer, and have seen how our differences - when celebrated and woven together - create stronger and more lasting solutions that better serve our team, our partners, and most importantly, our patients and the providers who treat them.
We invite you to join us and bring your unique perspective and experiences to our team.