Computational Biology Intern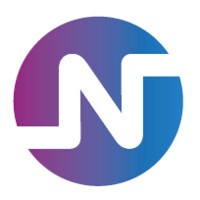 Nuanced Health
Posted on Wednesday, January 25, 2023
Los Angeles, California
Company Description

Nuanced Health is a seed-stage, venture capital-backed biotechnology company that is reimagining the drug development process in order to discover, develop, and evolve therapeutics. We believe that a better understanding of the biological heterogeneity among us can inspire novel therapeutics and maximize the efficacy of existing ones. At Nuanced Health, we combine in vivo techniques with computational methods to envision a drug development process that addresses our unique biology and builds treatments that work for everyone. We are a multidisciplinary company where engineers and scientists work synergistically to create a revolutionary product on a category-defining platform for the life sciences industry.

Nuanced Health is founded on enabling and integrating teams and systems to have a greater impact – a core principle that we apply toward our people and our product.

Job Description

Nuanced Health's summer internship provides real-world, high-impact experience in computational biology as well as insight into the biotechnology ecosystem. Industry-leading mentors will provide guidance as you contribute to our goal of discovering and developing novel therapeutics.

Our summer interns will work with large, multi-omic datasets associated with diverse phenotypes that are relevant to human diseases. This work is central to our company's mission -- you would have ownership over an important piece of our computational drug discovery mission.

Interns will be joining a team of microbiologists, immunologists, researchers, computational scientists, and engineers, so an ideal teammate is intentionally curious, highly adaptable, committed to learning, and passionate about innovation, all within a dynamic startup environment. Nuanced Health is an in-person company, and interns are expected to work in our office in Los Angeles.

Roles and Responsibilities

Process and analyze complex multi-omic datasets, leveraging machine learning to identify biological factors associated with disease outcome
Prepare technical presentations for internal meetings focused on research
Collaborate closely with computational and in vivo research teams to generate and test hypotheses in order to drive discovery research
Develop cutting edge bioinformatics pipelines utilizing our datasets to identify biomarkers and discover novel biology
Program Highlights

Intensive full time (40 hours per week) paid internship
Flexible start dates in May/June 2023
Ownership of challenging and impactful mission-critical projects
Final presentations in a company-wide forum
Close mentorship from senior computational biologists
Participation in social events and team-building activities
Skills and Qualifications

Current undergraduate or graduate student at a university studying Computational Biology, Computer Science, Biostatistics, or related field
Proficient coding skills in R, Python, or other scientific programming language
Must be authorized to work in the US and able to work in person in Los Angeles
Strong understanding of molecular and systems biology to facilitate investigation and interpretation of data
Experience working with microbiome, mass spectrometry and/or machine learning preferred
Strong analytical, problem-solving, collaboration, and communication skills
No amount of pay is considered to be wages or compensation until such amount is earned, vested, and determinable. The amount and availability of any bonus, commission, incentive, benefits, or any other form of compensation and benefits that are allocable to a particular employee remains in the Company's sole discretion unless and until paid and may be modified at the Company's sole discretion, consistent with the law.

Nuanced Health is an equal opportunity employer including disability/vets. It is Nuanced Health's policy to employ qualified persons of the greatest ability without discrimination against any employee or applicant for employment because of race, color, religion, national origin, age, sex (including pregnancy), physical or mental disability, medical condition, genetic information, gender identity or expression, sexual orientation, marital status, status as a disabled veteran, recently separated veteran, Armed Forces service medal veteran or active duty wartime or campaign badge veteran or a person's relationship or association with a protected veteran, including spouses and other family members, or any other protected group status.