Senior Research Associate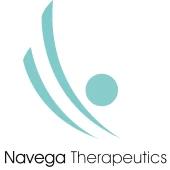 Navega Therapeutics
Software Engineering
Posted on Saturday, November 12, 2022
About Navega
Navega Therapeutics is a preclinical stage company developing epigenetic-regulation gene therapies to tackle common diseases. Instead of editing the genome, Navega is harnessing the power of the epigenome to modify gene expression and treat challenging diseases. As its first indication, Navega is pursuing a rare indication -Inherited Erythromelalgia- in which patients have chronic pain due to a gain-of-function mutation in the NaV1.7 gene. Other indications in Navega's pipeline include neurological and ophthalmic diseases.
Navega is looking for a highly motivated individual to join our Erythromelalgia program as a Senior Research Associate. The ideal candidate will have broad cell and molecular biology experience, a collaborative spirit, and a desire to work in a fast-paced startup environment.
Roles
Execute experiments to support IND-enabling studies.

Develop assays to measure genes/proteins of interest.

Generate new cell lines and maintain cell cultures.

Conduct experiments to optimize viral vector design.

Screen for lead candidate efficacy in neuronal cell lines, and iPSC-derived neural cell types.

Contribute to general lab management.
Duties and responsibilities:
Perform molecular biology techniques such as cloning (restriction site mediated, Gibson, etc), DNA/RNA extraction, gel electrophoresis, PCR, and qPCR.

Use aseptic technique for tissue culture, transfections and transductions.

Keep detailed experimental records.

Analyze and interpret data. Summarize experimental findings in a presentation or report.

Contribute to general lab management and organization.

Collaborate with a team to design and implement SOPs.
Preferred skills:
Experience with iPSCs and primary cell culture.

Experience with preparing libraries and analyzing sequencing data.

Proficient with transfection and transduction of cell cultures.

Immunohistochemistry and microscopy.

Viral production (AAV and lentivirus).

RNA-seq analysis is a plus.

CRISPR screening and gRNA design.
Qualifications:
BS/MS in the molecular biology, bioengineering, cell biology, or related field.

5+ years of relevant laboratory experience.

Strong technical expertise in molecular biology techniques, including cell culture and transfection, DNA/RNA isolation, PCR, plasmid cloning, RT-qPCR, western blot, and ELISA.

Preference for experience in the pharmaceutical or biotechnology industry.

Demonstrates drive and resilience.

Quick learner, highly motivated, and detail oriented. Able to handle setbacks, grow from mistakes, and maintain composure in difficult circumstances.

Critical thinking and troubleshooting.

Ability to make informed decisions for experimental design and able to identify problems to improve experiments.

Efficient and effective.

Able to work independently under minimal supervision. Can handle working in a fast-paced environment. Effectively manages time and appropriately prioritizes work from multiple projects.

Strong oral and written communication skills.

Clear communicator.

Team player with good interpersonal skills.

Committed to helping the team achieve milestones. Works well with peers and supervisors. Reliable and able to effectively collaborate with others when necessary.
Work Location:
San Diego, CA
Job Type:
Full-time
If interested in this position, please send your resume to info@navegatx.com