Production Robotics Engineer - Summer / Fall 2023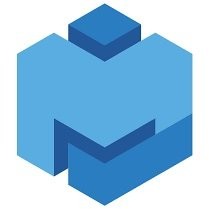 Multiply Labs
San Francisco, CA, USA
Posted on Thursday, September 29, 2022
About Multiply Labs
At Multiply Labs, our mission is to be the gold standard technology for the manufacturing of individualized drugs. We develop advanced, cloud-controlled robotic systems to enable the industrial scale production of medicines that are tailored to the needs of each patient. Founded by two PhDs at MIT, our expertise and approach is pushing boundaries at the intersection of robotics and biopharma. Our talented, collaborative team includes mechanical engineers, electrical engineers, computer scientists, software engineers and pharmaceutical scientists. We are a Series A-funded startup based in San Francisco and backed by top-tier tech and life sciences investors, including Casdin Capital, Lux Capital, Y Combinator, and Pathfinder (Founders Fund's early stage investment vehicle). To learn more and to view a video of our robots in action, visit us at: www.multiplylabs.com
Position Details
As a Robotics Engineer on the Multiply Labs team, you will apply your engineering skills and expertise to write software code to control a variety of different types of robot arms, electromechanical actuators, novel mechanisms, and also integrate controls, precision sensors and machine vision elements in automated systems involved in the manufacturing of novel pharmaceutical products.
Our team-oriented work environment provides in-house access to a wide range of robotic equipment for prototyping, experimenting and hands on testing of software code along with personalized workstations, and multiple workspaces that foster creativity and collaboration.
This position may also involve the selection and integration of electromechanical actuators, controls, sensors, and microcontrollers.
Key Technical Requirements
Proficiency with Python for robotic control, simulation, and data analysis.
Experience with microcontroller integration and control of complex mechanisms, machines or robotic systems.
Experience with the selection, integration and calibration of sensors, transducers, and software controlled instruments.
Familiarity with programming collaborative and or industrial robots in their native programming environments to perform basic automated tasks.
Experience using hand tools, and test instruments.
Teamwork Skill Requirements
You are:
A self-starter comfortable working in a fast paced, technically challenging startup company environment.
Very organized, and detail oriented.
Able to handle multiple project and task assignments simultaneously.
Able to clearly express your ideas and design details in meetings, team presentations, white board brainstorming sessions, and in various technical documentation.
Additional Qualifications – Considered a plus
Experience with machine vision cameras, lighting, and software for barcode reading and feature detection.
Experience with ROS in an academic or industrial applications.
Experience programming with C/C++.
Familiarity with Ubuntu, Git, AWS tools, Docker, or packaging code.
Experience programming PLCs, servo drives, or automated benchtop laboratory equipment.
Experience with basic DC circuits and wiring practices.
Experience designing and modeling with 3D CAD software.
Experience programming or working with automated production machinery for an FDA regulated industry.
The job level for each applicant will be determined based upon individual qualifications and years of experience.