Senior Machine Learning Engineer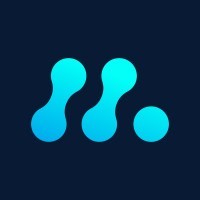 Modulus Therapeutics
Job Functions:
Data Science
Employment Types:
Full-time
Locations:
Seattle, WA, USA
Modulus Senior Machine Learning Engineer
Therapeutic Discovery
Our Mission
Modulus Therapeutics is inventing a new platform for the discovery of next-generation cell therapies to unleash the potential of the immune system against solid tumors.
Our Story
Modulus was founded in 2020 out of the Allen Institute for Artificial Intelligence to re-engineer the discovery process for immune cell therapies. We are rapidly advancing our platform that combines high-throughput screening with machine learning to converge on optimal cell designs that enhance antitumor behavior. We train machine learning models on multi-omics data generated from high throughput experiments to create a repeatable, data-driven cell discovery process. Our team has deep technical expertise spanning genetic engineering, high throughput screening, immunology, data science, machine learning, bioinformatics, and bioengineering.
Our Investors and Advisors
We are a seed-stage company backed by leading venture funds including Madrona Venture Group, KdT Ventures, and the Allen Institute for Artificial Intelligence Incubator. We have established scientific collaborators and advisor relationships with experts at leading academic institutions.
The Role
We are seeking a Machine Learning Engineer, Sr. Machine Learning Engineer, or Machine Learning Scientist to join our team. We are excited to welcome aboard an independent contributor or player/coach that can grow into a leadership role in a fast-paced startup environment.
The successful candidate will
Quantify the results of high-throughput screening experiments and engineer features which maximize information for downstream models
Apply classical machine learning techniques to build models to address specific inference and prediction problems central to our therapeutic discovery platform
Select and implement deep learning architectures to develop models for mapping high-dimensional molecular data to low-dimensional functional data
Model functional readouts and make predictions about new feature interactions that would lead to high-performing therapeutic designs
Collaborate with Cloud Engineers and Machine Learning Scientists to develop and deploy models into production
What You Get
Ground floor impact at a seed-stage startup with tremendous latitude over machine learning approach.
Ability to grow with and advance your career alongside company growth.
Contribute to a compelling mission with the potential for life-altering consequences.
Collaborate with experienced teammates, entrepreneurs, and advisors at our collaborating academic institutions and investors.
Work in a culture that prizes personal wellness, autonomy, learning, asynchronous communication, bias for action, and believes it doesn't have to be crazy at work.
Competitive pay, benefits, and stock options commensurate with a seed-stage venture-backed company.
About You
You are authorized to work in the United States without sponsorship. You have strong programming skills in Python with demonstrable experience developing, prototyping, deploying algorithmic solutions to machine learning problems. You have experience deploying, monitoring and maintaining production models and cloud infrastructure. You have significant expertise with machine learning and data science, with particular experience applying these to the biological domain, especially human cancers. You bring an independent and entrepreneurial attitude, and are excited about working in a fast-paced, uncertain, and big-vision environment. Evidence of previous entrepreneurial or independent project work is a major plus. Experience applying both supervised and unsupervised learning approaches to gene expression and/or flow cytometry data is a plus. You have ideally worked in the pharmaceutical or life sciences domain and have experience with next-generation sequencing or LIMS systems
DIVERSITY
At Modulus, we are committed to fostering a diverse, inclusive environment. We provide an environment of mutual respect where equal opportunities are available to all employees without regard to race, color, religion, sex, pregnancy (including childbirth, lactation and related medical conditions), national origin, age, physical and mental disability, marital status, sexual orientation, gender identity, gender expression, genetic information (including characteristics and testing), military and veteran status, and any other characteristic protected by applicable law. We believe that diversity and inclusion among our team members is critical to our mission, and we seek to recruit, develop and retain the most talented people from a diverse candidate pool. Hiring is decided purely on the basis of qualifications, merit, and business need.