Research Associate, Microfluidics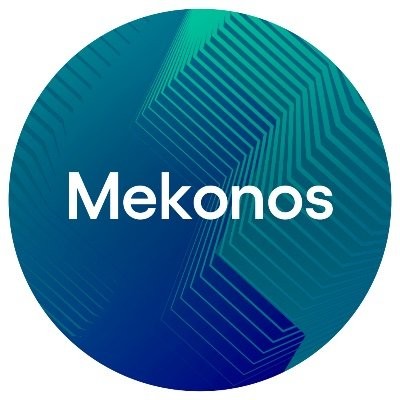 Mekonos
Berkeley, CA, USA
Posted on Saturday, May 6, 2023
Mekonos is a company dedicated to making personalized therapies more accessible.
Our mission is to build the future of cell therapies on a chip and we are building the first-of-its-kind digital cell-engineering platform. Our universal delivery strategy utilizes a scalable silicon chip architecture to deliver molecular cargo into cells ex vivo at high throughput with exceptional yield. This novel approach enables the parallel engineering of cells for direct applications in precision medicine, synthetic biology, and fundamental science.
We are an interdisciplinary team of individuals passionate about solving some of the world's most difficult technical challenges in medicine. As a company, we think great ideas should embody elegance and scalability, and we believe that diversity is at the root of every great innovation. With backgrounds in cell biology, materials chemistry, electrical and mechanical engineering, physics, computer science and business, we are brought together by our curiosity and passion for solving difficult technical problems. As part of our team, you will work at the intersection of biology and engineering developing cutting-edge technologies with direct commercial applications in precision medicine.
We are looking for a Microfluidics Research Associate to join us and have an impact in the following ways:
Design, build and test microfluidic parts
Plan and execute research operations
Demonstrate high scientific integrity and reporting standards
Promote a positive and exciting work environment

This is an in-person role, based in Alameda, CA.

You are not expected to have experience with all listed requirements. If you feel passionately about our mission and values, please consider applying.
Within 1 month, you will:
Learn about our organization's mission, vision, and values
Learn about your role and department
Meet your colleagues and collaborators
Learn about your team's Objectives and Key Results for the year
Learn about our system architecture and workflows
Within 2 months, you will:
Have a conversation with your manager about how you can contribute to your teams' goals
Complete mandatory safety trainings
Complete all learning modules of our Onboarding playbook
Begin assisting with experiments
Familiarize yourself with our rapid prototyping equipment and procedures.
Within 3 months, you will:
Design and prototype parts independently
Demonstrate excellent data hygiene and note-taking skills
Within 4-6 months, you will:
Plan and execute experiments independently
Contribute original ideas to system architecture
Become an invaluable member of our team
What you have accomplished:
B.S or M.S in a relevant engineering or scientific discipline
Experience with rapid prototyping techniques such as 3D printing, CNC machining, etc.
Experience with 3D CAD tools such as SolidWorks, Autodesk Inventor, or Onshape
Experience with analytical biology or chemistry techniques. Mammalian cell culture experience is preferred but not required.
Ability to work in multidisciplinary teams, learn new skills, and problem solve independently
Excellent organizational and communication skills (oral and written)
Compensation:
For this role, the base salary is $90,000, along with:
●
Comprehensive medical, dental, and vision insurance to meet the needs of you and your dependents, with
no
premium cost to you.
●
Dedicated training and development budget
We'd love to hear from you if:
●
You have a growth mindset, embracing challenges, welcoming feedback, and seeing effort as the path to mastery.
●
You believe that you and others can always learn and grow.
●
You take ownership and initiative to find solutions and focus on what must be done to create success.
●
You think critically and have demonstrated experience in tackling challenging problems.
●
You're excited to be a part of and help shape an inclusive culture.
Why Mekonos:
●
Work on challenging problems with massive impact
●
Talented and motivated team members who care deeply about one another, our mission and live our values everyday.
At Mekonos, we believe true innovation starts with diversity; that's why we're proud to be an equal opportunity employer. Mekonos recruits, employs, trains, compensates and promotes regardless of race, religion, color, national origin, sex, disability, age, veteran status, pregnancy (including childbirth, lactation and related medical conditions), physical and mental disability, marital status, sexual orientation, gender identity, gender expression, genetic information (including characteristics and testing), military and veteran status, and any other characteristic protected by applicable law.
If this opportunity sounds like it was tailor made for you, please reach out even if you don't have everything on our wish list. We are a growing company and searching for exceptional team members to help us along the way. We would love to hear from you.
A note on our Company policies that impact you:
1. Please note that consistent with Company policy, any offer of employment will be conditioned upon (prior to the employment start date) providing satisfactory proof of full vaccination against COVID-19, or requesting and obtaining approval from the Company for a reasonable accommodation exemption based upon (a) disability or other medical reasons; or, (b) sincerely-held religious beliefs or practices.
2. Mekonos is a e-verify employer and will comply with all the requirements of the program. However, we are
not
able to support visa sponsorship requests at this time.
Notice to Search Firms/Third-Party Recruitment Agencies (Recruiters)
To protect the interests of all parties involved, Mekonos Inc. will only accept resumes from a recruiter if an executed search agreement directed to, or including the particular position or positions, is in place at the start of the recruitment effort. Unsolicited resumes sent to Mekonos Inc. from recruiters do not constitute any type of relationship between the recruiter and Mekonos Inc. and will not obligate Mekonos Inc. in any way to pay fees should we hire from those resumes. Recruiters are requested not to contact or present candidates directly to the Hiring Manager, People Operations, or our employees.