Neurologic Music Therapist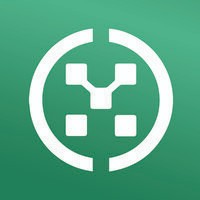 MedRhythms
White Plains, NY, USA · Remote
Posted on Friday, March 24, 2023
Company Overview
MedRhythms Therapy is a comprehensive neuro-rehab company that provides neurologic music therapy specializing in the use of music to induce brain plasticity and aid in neuro-recovery. The company focuses on this intersection between music, neuroscience, and technology, providing interventions to achieve optimum outcomes in sensorimotor, speech & language, and cognitive goals in patients.
MedRhythms started in 2013 and since then has conducted over 30,000 hours of direct patient care through in-home care and contracting with facilities in the Northeast. The company built the program at Spaulding Rehabilitation Hospital, a top ranking RehabilitationHospital in the U.S. and Harvard Medical School affiliate, in Boston. This program is now the most comprehensive program of its kind in the country, providing services across the healthcare continuum from inpatient, outpatient, in-home, and telehealth.
The clinical practice continues to grow and demonstrate profound clinical outcomes, however, the demand for services is far greater than our practice can supply. This demand led to an innovative plan to provide further access through launching a digital therapeutics platform. This platform is designed to fulfill our mission of improving the lives of those afflicted with neurologic injury or disease.
At MedRhythms, we value the passion and diversity that people bring with them everyday. It is crucial to our culture when it comes to building a successful and innovative team. If you are unsure whether your experience is a perfect fit for the position you are interested in, we encourage you to apply. We are an equal opportunity employer and welcome people of diverse backgrounds, experiences, abilities, and perspectives. If you require reasonable accommodation in completing this application, interviewing, or otherwise participating in the talent selection process, please reach out to
careers@medrhythms.com
Position Overview
MedRhythms is looking for a passionate and driven Neurologic Music Therapist to join their fast-growing clinical team in White Plains. This position will be responsible for providing high-quality Neurologic Music Therapy to a range of clients of all ages and different neurologic diagnoses. The position will facilitate individual and group sessions, and will work in the outpatient setting collaborating with an interdisciplinary team.