Account Executive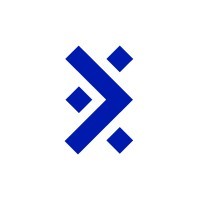 LatchBio
Sales & Business Development
San Francisco, CA, USA
Posted on Wednesday, June 28, 2023
Account Executive
About Us
The convergence of laboratory automation, high-throughput assays, and machine learning is moving the medium of biological discovery to silicon. At LatchBio, we are building the ubiquitous cloud SaaS platform to store, visualize and analyze data from biological experiments.
We are seeking a highly driven and experienced Account Executive to join our team. This role requires experience with enterprise software sales.
Hard Requirements
- 2+ years exceeding sales quotas an Account Executive
- Experience selling software to early and mid-sized companies (size 1-500)
What we look for
-
You have previously worked in an early stage company and you know how to navigate and be successful
- Familiarity with frameworks like MEDDPIC
-
Field sales experience within big data, Cloud, or SaaS sales
-
Prior customer relationships with CTOs, bioinformatics teams, and decision makers
-
Passion for biotech and cloud technologies
About our culture
Our team is serious about building a generational platform for science:
-
We work 6 days a week (Mon-Sat)
-
We work in-person in Mission Bay, San Francisco
-
We want an account executive who will be contacting, selling, and renewing clients (This is not a management role).
-
Sales team members are given enormous responsibility and creative independence to identify and close partnerships.
-
We are an outgoing and intellectually curious team that enjoys learning about science, company building, and software.
Sales experience
You understanding what a fast-paced, small company needs to grow sales from the ground up. You have sold multiple millions in revenue at early-stage companies before and are eager to deploy your playbook into a greenfield market (biotech).
Effective communication skills
The ability to speak and write clearly and persuasively, as well as being able to listen effectively to understand clients needs and help solve their problems.
Product knowledge
An extremely strong knowledge of our product and services being sold is crucial. Understanding the features, benefits, and how it meets the needs of a wide variety of scientific aims biotech clients may have.
Time management
Ability to balance a high volume of calls, emails, and meetings with excellent organization and time management skills. You need to know how to prioritize tasks and work efficiently.
Prospecting skills
Identifying and reaching out to potential customers is a fundamental part of sales. This includes understanding how to segment and target the market, as well as how to qualify leads.
Self-motivation
Sales can be a demanding role, with targets to meet and pressure to perform. Being self-motivated, goal-oriented and driven is crucial.